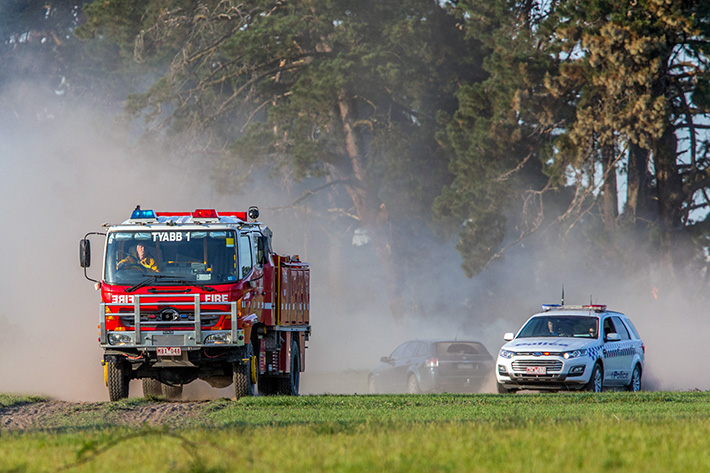 There is reported fire activity in the Deham Rd Tyabb area near Bluescope Steel and the fire is currently under control.
Fire fighters will be on scene for several hours mopping up the fire and monitoring the area.
There is currently no threat to communities. Updates will continue throughout the day.
Smoke will be visible from nearby communities and roads.
Safety Information:
Review your bushfire survival plan.
If you do not have a plan, decide what you will do if the situation changes.
If you have time check your neighbours to see if they are monitoring conditions.
If you are experiencing smoke exposure, seek medical advice or call Nurse on Call on 1300 606 024.
Stay Informed:
Tune to ABC Local Radio, commercial and designated community radio stations, or Sky News TV.
Call the Victorian Bushfire Information Line (VBIL) on freecall 1800 240 667.
Deaf, hard of hearing, or have a speech/communication impairment can contact VBIL via the National Relay Service on 1800 555 677.
For help with English, call the Translating and Interpreting Service on 131 450 (freecall) and ask them to telephone VBIL. If you know someone who cannot speak English, provide them with this number.
Download the FireReady App or follow CFA_Updates on Twitter (#VicFires) or Facebook.
Road closures: check VicRoads website