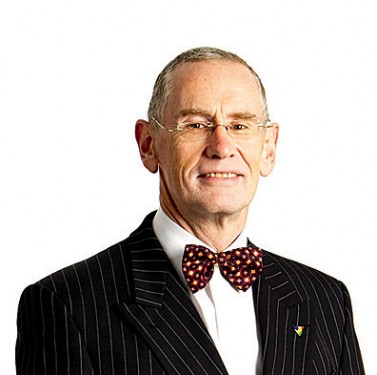 THE shire's former CEO Michael Kennedy has been appointed interim CEO of the Port of Hastings Development Authority following the resignation of Mike Lean last week.
Mr Lean has taken a job in the transport industry in Geelong near where he lives.
He was appointed head of the revamped port authority in February 2013 when the Baillieu Coalition government decided to begin long-term planning for an expanded container port at Hastings, which was due to open as early as 2025.
In April 2013, the former ports minister (and new premier) Denis Napthine announced $110 million over four years for logistics, scientific, economic benefit and other studies. (Former premier Ted Baillieu had resigned on 6 March.)
The port authority lost funding late last year when the ALP won office and downgraded the expansion plans.
In a statement, authority chairman Yehudi Blacher said Mr Lean had "brought outstanding leadership to the role and a genuine desire to advance the future of the Port of Hastings for Victoria. A strong feature of his tenure has been his genuine commitment to transparent engagement with the community in relation to the future of the port".
Ports minister Luke Donnellan said he "appreciated [Mr Lean's] work in repositioning the focus on the Port of Hastings".
Mr Blacher also announced the appointment of Michael Kennedy.
"Dr Kennedy was until recently the CEO of the Shire of Mornington Peninsula. Dr Kennedy brings a wealth of public and private sector knowledge to the authority with particular expertise in local government management and the transport and shipping industries," Mr Blacher said.
Mr Donnellan welcomed the appointment. "I look forward to working with Michael during his period as interim CEO."
Dr Kennedy was shire CEO from 1999 till November 2014, almost 16 years. In August 2014, the shire's 11 councillors told him they would be advertising his job for the first time since his appointment in 1999. He decided to apply but did not make the short list and quit.