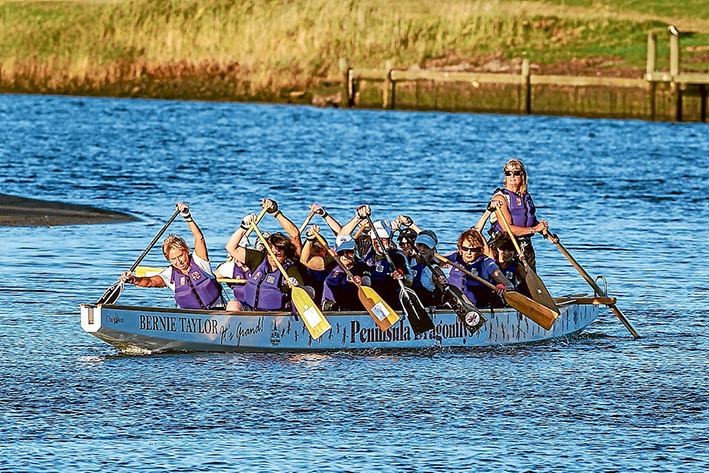 THE Peninsula Dragonflys are encouraging breast cancer survivors to row, row, row a boat. The colourful dragon boat cruises along Patterson River at Carrum most Saturday mornings crewed by a team of women rowers.
The Dragonflys, part of the Dragons Abreast organisation, offer breast cancer survivors a chance to meet others with similar experiences and have fun while exercising.
The women are putting the call out for new crew members to head along and give rowing a go later this month during National Paddle Month.
Peninsula Dragonflys vice-president Linda Young said the club will celebrate its 10th anniversary next year and currently has 58 paddling members.
"It's a supportive and fun way to realise there is life after breast cancer," she said.
Those who find they become competitive rowers can compete against teams from other states. The Peninsula Dragonflys represented Melbourne at the Australian Masters Games in Adelaide at the weekend, winning bronze in the rowing 10s and silver in the 20s competition.
Breast cancer survivors are invited to join the crew on Saturday 24 October and Saturday 31 October at 9.30am.
Call Linda Young on 0421 325 363 or Peninsula Dragonflys president Tricia Lewis on 0407 539 382 for further information.