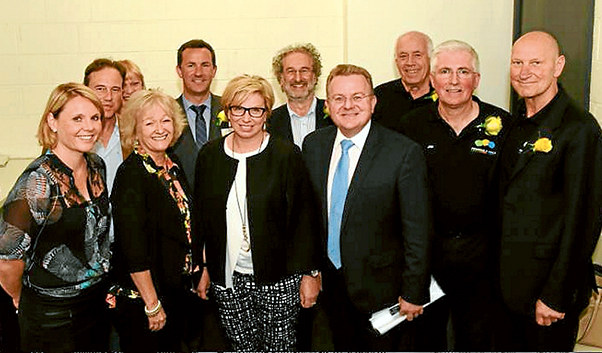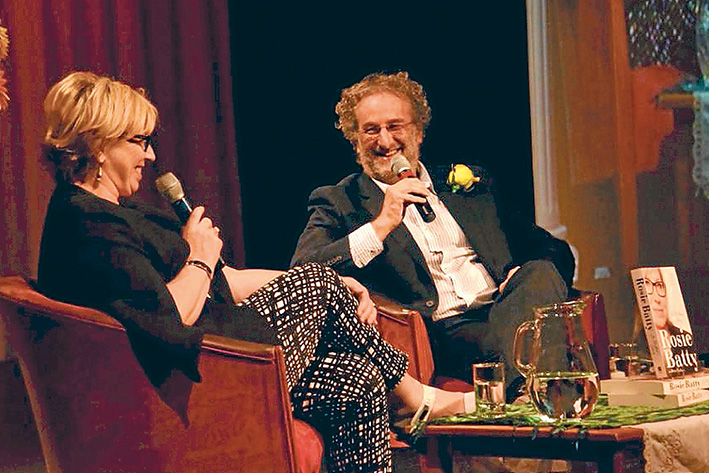 ANOTHER step in the long journey to reduce the national scourge of family violence was taken at Peninsula Community Theatre in Mornington last Thursday night when about 450 people packed the hall and its foyer to hear Rosie Batty.
The Australian of the Year and Tyabb resident was given a hero's welcome at the event, the last of an initial Australia-wide tour to promote her book, Rosie Batty: A Mother's Story, which went on sale late last month.
Ms Batty explored now-familiar themes during an interview with ABC radio presenter Jon Faine and, after the formal part of the evening, signed books for people for almost two hours.
Her book tells the harrowing story of the events of Wednesday 12 February 2014 – when her son Luke was killed by his father Greg Anderson at cricket practice – and the 18 months since as Ms Batty has taken on the role of the nation's conscience in the fight to reduce family violence.
The hall was decked in yellow wattle, Luke's favourite colour, and many people in the audience wore yellow. Pupils of Penbank School had painted more than 100 works of art in yellow on the theme "Safe at home", and they will be displayed at peninsula libraries.
The event was organised by Peninsula Voice with the assistance of Mornington Peninsula Shire, Rotary Club of Mornington and the town's CFA brigade. (Peninsula Voice is an alliance of peninsula churches and community support groups tackling family violence and other social issues such as drug and alcohol abuse.)
Catering was done by Mornington Secondary College students and Flinders Christian College's concert band performed. Luke was a Flinders College student.
Ms Batty was thanked by the shire's CEO Carl Cowie and the mayor, Cr Bev Colomb.
Peter Orton of Peninsula Voice said the event felt like "a town hall meeting from years ago where the community used to come together to discuss or celebrate something very important".
"These are the kind of events we need as a nation to better tackle family violence."
He said Ms Batty had "won hearts and minds with her compassion, courage, grace and forgiveness".
"The event was our chance to welcome Rosie back and share some stories of the roller coaster of the past 18 months."
The day before, the state government announced an expression of interest process for trials of its "Personal Safety Initiative" – testing how technology such as CCTV and personal safety cards could be used to improve the safety of women and children experiencing family violence.
Women who participate in the $900,000 trial will also receive case management support to ensure that the use of technology is part of a broader plan for safety and wellbeing.
"The state government will work with the federal government following its recent commitment for funding in this area to maximise positive outcomes for women and children," state Minister for Families and Children Jenny Mikakos said.
"Combining technological solutions with existing services to help keep women and children safer in their own homes is an important step towards further empowerment."
The pilot is expected to start before the end of the year.