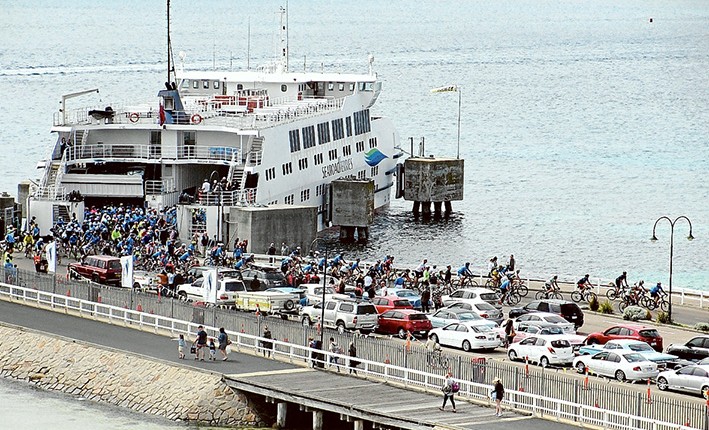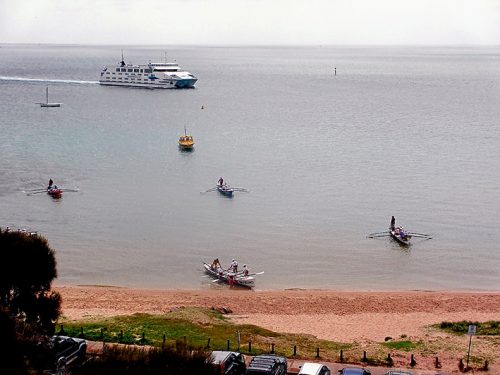 AN estimated 10,000 cyclists took to the roads on Sunday in the 23rd annual Around the Bay – Ride for a Child in Need.
Most of those opting for the longer 250 kilometre ride around Port Phillip had some relief from pedalling while aboard the Queenscliff-Sorrento ferry.
However, the 28 members of the Pirates Sporting Club swapped handle bar for oars, rowing surf boats across the 12 kilometre stretch of water.
Other riders followed courses ranging from 20 to 10 kilometres, including ones starting at Geelong and Sorrento.
From the beach at Sorrento the Pirates were back on their bikes and heading to the finish along with everybody else in Melbourne's Alexandra Gardens.
Cyclists of all ages and abilities took part in the event which is billed as the largest of its type in Australia.
Money from the ride goes to the Smith Family charity for disadvantaged children.
This year's target was $1.2 million which can help provide one year's schooling for 1200 children.
"Around the Bay has inspired tens of thousands of people to take up bike riding to improve their health and fitness – as well as building a strong community of riders across Australia," Bicycle Network's general manager of events Darren Allen said.