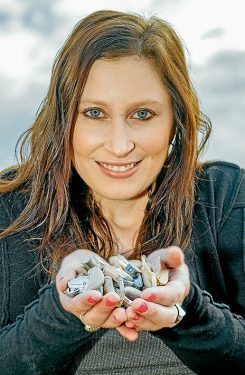 ROSEBUD audiologist Fallon Arnold is about to head off on a two-week volunteer placement for All Ears Cambodia, based in the capital, Phnom Penh.
The organisation offers a range of hearing health services to those afflicted with hearing loss or ear-health problems, such as infections.
"It has been something I have always wanted to do," Ms Arnold said. She received input from an audiologist working in Queensland "who was fortunate enough to do several placements there".
"We have a fantastic health care system in Australia and I wanted to give back to a country where access to vital hearing health care is not readily available," she said.
Ms Arnold has collected more than 1000 hearing aids – from manufacturers, work colleagues, other audiologists, clients and Mornington Peninsula residents – which will help adults and children afflicted with hearing loss.
"I'm hoping that my fundraising and collection efforts will make a significant improvement to their lives," she said of her Cambodian clients, many of whom are living in poor conditions.
"All Ears Cambodia appreciates and accepts donations and fundraising from all over the world and I am hoping that the $2000 I have raised will go towards vital equipment and supplies needed to treat patients suffering a range of hearing/ear problems.
"The hearing aids can be programmed to suit a patient's hearing loss, ensuring they are able to communicate and listen to their friends and family and allow them to be productive members of the Cambodian society."
Ms Arnold put out the call in June for hearing-aid donations and was hoping to receive 400 – so 1000 exceeds her wildest dreams. "Even if I get 100, that will help 50 people," she said at the time.
They will be much appreciated in Cambodia. "People have no access to government assistance programs and donations such as these are very much appreciated."
Ms Arnold said volunteering for the organisation "has been a dream of mine since I was an audiology student back in 2010".
"To be able to experience first-hand the wonderful work All Ears Cambodia is doing will be life changing and I'm so excited to be going over there in a few weeks to share my skills and knowledge."
Ms Arnold previously visited Phnom Penh as a tourist – but the thrill this time is being able to assist in a professional capacity.
To find out more about All Ears Cambodia visit allearscambodia.org
First published in the Southern Peninsula News – 13 October 2015