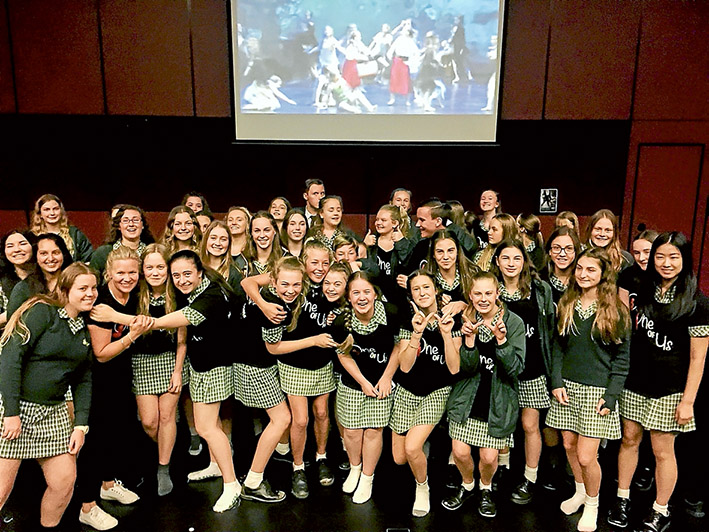 ROSEBUD Secondary College has won this year's Wakakirri Challenge for Secondary School Story of the Year.
There were 247 entries in the event which has categories for primary and secondary schools.
Rosebud's entry One Of Us, with teacher Brea Low, tells the story of two Jewish sisters who are taken to the Warsaw ghetto after the infamous Kristallnacht riots. Death slowly consumes them at a concentration camp. One sister gets a new identity and survives to tell their story.
The performance was described as "incredibly powerful" by critic Petra Glieson.
Established in 1992, Wakakirri is reportedly Australia's largest performing arts event for schools, and involves 20,000 students in all state and territories. It aims to teach students about themselves and others through creating and sharing stories. The process helps develop students' educational outcomes, lifestyle choices and community awareness.
Each year, hundreds of schools create story-dances that reflect students' thoughts, ideas and aspirations. These stories are performed in professional theatres in front of the Wakakirri panel as they search for 'Story of the Year'.
It's estimated that more than a million people watch Wakakirri performances each year.
First published in the Southern Peninsula News – 20 October 2015