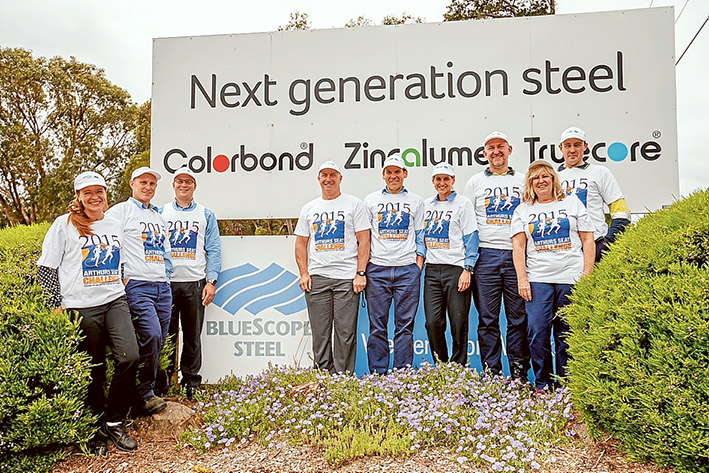 A WALKING and running event is the main financial force behind a driver education program for thousands of year 11 students across the Mornington Peninsula.
The annual Arthurs Seat Challenge raises money for the Fit2Drive program to help students become safer road users by focusing on better decision making when faced with risky situations.
The program also increases community support, sharing knowledge with parents and schools in our local area.
"It has been remarkable to see the growth and expansion of road safety education across the peninsula, and the shared response to reducing road fatality and injury involving young people since the inception of this program at our local secondary schools," BlueScope Western Port plant manager Jim Graham said.
Mr Graham said BlueScope was "thrilled" to continue its support of the Arthurs Seat Challenge fun run, to be held this year on Sunday 8 November.
"BlueScope has been manufacturing steel on the peninsula for more than 40 years and has been a supporter and major sponsor of the challenge since the first event in 2002."
In that time the number of participants in the challenge had grown from less than 200 to 2000.
"Our company's core values of keeping people safe and supporting our local community are in direct alignment with the Fit2Drive Program and the Arthurs Seat Challenge," Mr Graham said.
"We look forward to seeing great representation from the community and we will certainly have a strong squad from BlueScope challenging on the day."
Register for the Arthurs Seat Challenge at arthursseatchallenge.com.au