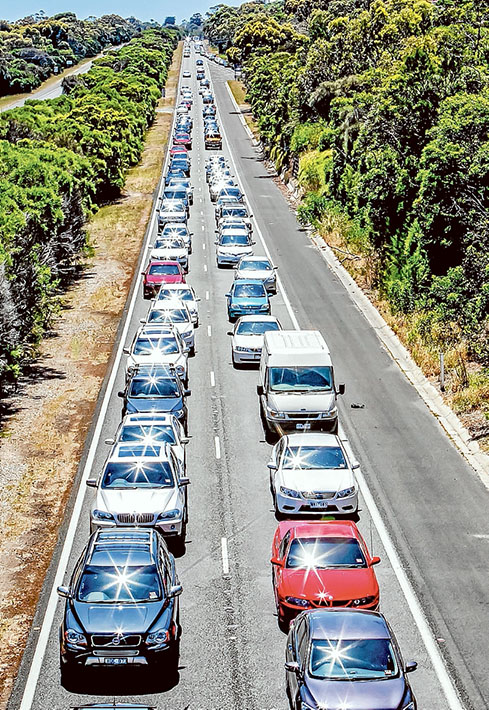 MORNINGTON Peninsula Shire could earn up to $10 million a year if it charged tourists to park their cars during the summer season.
The suggestion comes from a member of a peninsula ratepayer group as councils around Victoria face the prospect of lower rate income under a state government plan to cap rate rises.
The government announced earlier this year that councils would have to show "special circumstances" if they wanted to increase rates by more than the cost of inflation.
So-called rate capping will be introduced for the 2016-17 financial year, and the shire will have to find new sources of revenue to maintain or increase services.
Mornington Peninsula Ratepayers' and Residents' Association member Joe Lenzo said he had been advocating charging for car parking for five years.
"Our rates pay for many services used by summer visitors and daytrippers," he said. "It's time to look at recouping some of this cost."
About two million cars come to the peninsula each season and $5 a day per car would put $10 million in the kitty, he said.
Such a fee was common in several Melbourne bayside municipalities and was standard practice in many European tourism cities.
Ratepayers would receive two car parking stickers with their rate notices, enabling them to park free of charge. Extra stickers for households with more than two vehicles would be charged at a nominal rate.
Tourists could purchase daily, weekly, fortnightly, monthly, quarterly or annual permits.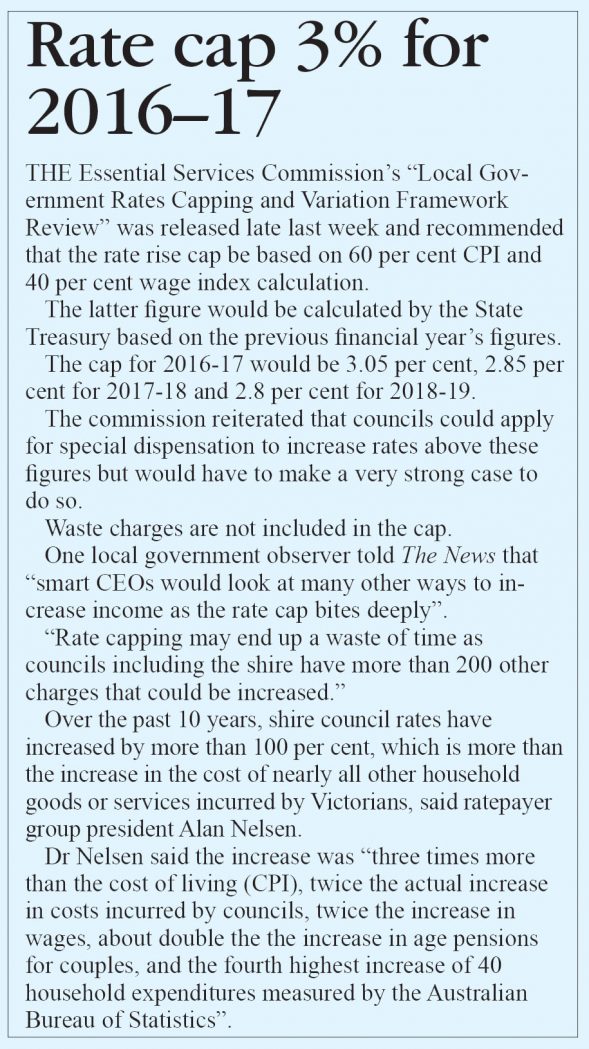 "Obviously there is much detail to be worked out. The shire could form a profit-sharing partnership with one of the big city parking companies so capital expenditure to set up the scheme with its parking machines, signs, etc could come at minimal cost to ratepayers."
He said other revenue sources might include upping camping fees.
"Harm done to tourism would be minimal as the peninsula will always be a popular destination for Melburnians and it would still be an affordable holiday."
Last summer saw a record number of campers in the shire with people staying during the so-called shoulder periods either side of peak periods increasing by 25 per cent in comparison to the previous year. There was a record occupancy of 112,000 nights.
The shire charges $550 per site between 25 October and 20 December, and $995 between 31 January and 26 April. During peak season, sites with power cost $290 a week and $135 off-peak.
Ratepayers' association president Alan Nelsen told The News "it was an interesting proposal but the association would want to see more detail before adopting it".