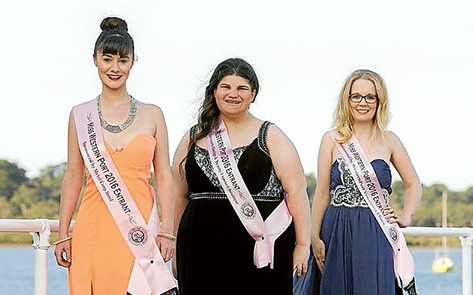 THE search is on again for the next Miss Western Port. The pageant is open to young women aged 15-28 in the Western Port area wanting to gain self-confidence and become actively involved in the community to make a difference to the lives of others.
At this stage there are six contesting the 2016 crown – and all have sponsors from local businesses. Preliminary judging will be held in January and the winner will be crowned on the main stage at the Western Port Festival, Saturday 20 February.
Candidates are judged on their community involvement, confidence, poise and grace.
This year's Miss Western Port –Mikaela Fowler, 19, of Somerville – is now in America studying and will be back before judging begins for the next pageant.
"Mikaela has been a wonderful ambassador for the Western Port community, and has received many opportunities in the modelling and professional industry," pageant coordinator Jessica Martini said.
Applications for the 2016 pageant close at the end of the month.
For details visit misswesternport.org.au or email pageant@westernportfestival.org.au