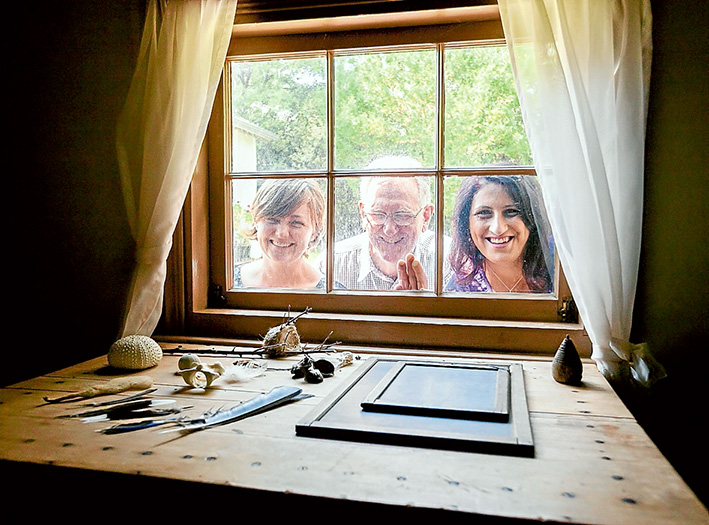 MCCRAE Homestead has reopened after a short hiatus following the resignation in August of part-time manager Sharon Bowen and nine of its 10 volunteers.
The National Trust property in Beverley Rd, McCrae, will be run by members of the trust's peninsula branch until the Australia Day long weekend when it is hoped sufficient volunteers will have been recruited.
The resignations were triggered by a change in management style following the appointment earlier this year of a Mornington Peninsula regional manager, Cara-Ann Simpson.
In October, then branch president Judy Walsh said the trust was "doing things differently nowadays with more attention paid to things like occupational health and safety".
"We have to bring our systems into the 21st century," she said.
"The homestead guides have made a collective decision not to adopt a different style of management, as is their prerogative. It is regrettable as the guides take with them their very valuable service and knowledge."
The homestead is Victoria's oldest original timber house, built in 1844 on Arthur's Seat Run, the largest lease in the fledgling Port Phillip colony.
It is one of few original pioneer properties on the peninsula open to the public.
Its historical value is enhanced by the diaries, journals, music books and paintings left by homestead designer and original resident Georgiana McCrae.
In a statement, Ms Simpson said branch members would assist "at the property on Sundays until Australia Day 2016, while other peninsula property volunteers are assisting with weekday bookings and property maintenance".
She said the trust was "moving beyond the traditional house museum structure" for its four peninsula properties – McCrae Homestead, Endeavour Fern Gully at Red Hill, The Briars Park at Mt Martha (jointly managed with Mornington Peninsula Shire), and Mulberry Hill in Baxter.
"Site, operational and educational improvements and developments" were occurring at all four properties, she said. Ms Simpson said she had a diverse background including being an art and history curator, gallery manager, artistic director for a not-for-profit electronic arts organisation, artist and farmer.
"For McCrae Homestead, we are developing new education programs" as well as "an edible Indigenous garden and kitchen garden".
Anyone interested in volunteering at McCrae can call National Trust head office on 9656 9800 for information.
McCrae Homestead is open Sundays 11am-4pm with guided tours at 11.30am, 1pm and 2.30pm. The property is available for group bookings, private functions and weddings.
First published in the Southern Peninsula News – 10 November 2015