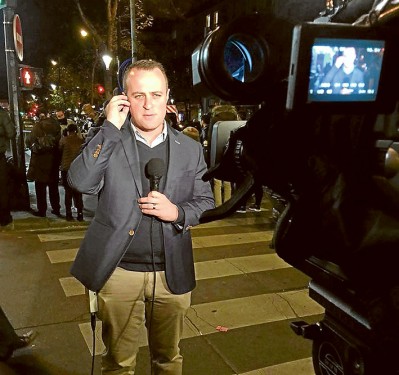 THE Ahmadiyya Muslim Association, which has a mosque in Langwarrin, has condemned the "barbaric" terrorist attacks in Paris responsible for the deaths of 129 people.
The death toll is expected to rise with 100 of 350 people wounded in the attacks classed as critical.
The so-called Islamic State has claimed responsibility for the six coordinated attacks which led to France closing its borders and the declaration of three days of mourning.
"We offer our deepest condolences to the families and friends of the innocent victims of the Paris attacks," the national president of the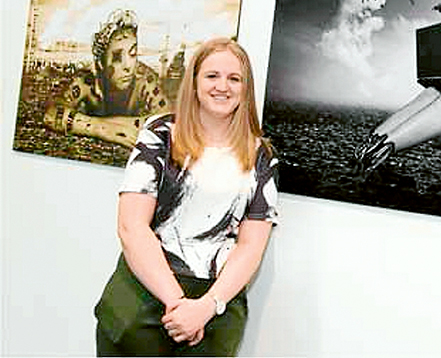 Ahmadiyya Muslim Community Australia, Imam Inam-ul-Haq Kausar said.
"Ahmadiyya Muslim Community Australia categorically rejects extremism and terrorism in any form and anywhere in the world."
Imam Kausar said Islam taught "the sacredness and dignity of human life" and "requires us being loyal and law abiding citizens of the country of residence".
A "Conference of world religions" will be held at the Ahmadiyya association's Baitul Salam Mosque, Leisureland Drive, Langwarrin on Sunday 29 November with representatives of major religions speaking on the "Role of my religion in promoting peace".
Australia's Human Rights Commissioner Human Tim Wilson (who grew up in Mt Martha and has a holiday home on the peninsula) was caught up in the mayhem the terrorists brought to Paris.
He was staying in the city for a two-day break between speaking engagements, but the break "turned into a sleepless and manic two days in a city that had shut down".
Mr Wilson was in a restaurant when texts started tumbling into his phone asking if he was all right.
That was the start of a "very unnerving" time as he rushed back to his hotel which was quickly placed in lock down, with closed doors and lights out.
Mr Wilson appeared live on ABC TV news. Broadcasting from a darkened room he gave viewers an on-the-spot assessment of what was going on outside his hotel and how he had received information while at the restaurant.
The following morning he was again featured live from Paris, this time standing near street barriers as numbed passers-by mingled silently with heavily armed security forces.
In Mt Eliza, Mr Wilson's mother, Linda Morris (wife of Mornington MP David Morris) found out quite early as the drama unfolded that her son was safe.
"I received a text and later saw the [ABC news] webcast," Ms Morris said. "We did worry, but found out pretty quickly what had happened and he was safe."
Mr Wilson was also active on social media, keeping his Twitter followers up to date.
On 11 November he had been in Britain speaking at Oxford University before heading to Paris for a couple of days before going on to Turkey.
His message as the attacks unfolded said "Very unnerving with restaurants and bars closing on police orders".
Early the following day: "Morning in Paris. The air is rightly chilled. But warmth comes from the solidarite we all share for the Parisians in this tragedy." And: "At a bar just near Bataclan Theatre in Paris [where 89 died] and there was silence for a spontaneous toast form everyone to the fallen … The greatest disinfectant is sunlight."
Ironically, Mr Wilson is in Europe to speak at a conference "on preserving civil liberties in an era of national security threats".
On Sunday, Lauren De Rycke was breathing the fresh air and taking in the views from a mountain in Switzerland. Two days earlier she had been in Paris.

Disappointed at having her phone stolen while travelling on the Metro earlier on Friday, Lauren stayed in her hotel room after deciding against going into the city centre to photograph its lights.
"It was probably a blessing as she would have been all alone in the middle of Paris, not speaking any French and without a phone," her mother Sian Taylor said on Monday.
"Instead, she was in her hotel room, blissfully unaware of what was happening outside."
However, the news did not take long to reach Lauren, who had spent a second day in Paris with a friend while on a bus tour that began in London and is scheduled to end in Rome.
Ms Taylor said her daughter had been lucky to have seen the Eiffel Tower, Louvre and other attractions on Thursday 12 November.
The bad luck had been having her phone stolen while riding on the Paris Metro and being unable to call home, or anyone else.
Contact was eventually made using her friend's phone and Facebook – a medium for which Mrs Taylor says she is grateful, never having been a big fan.
"Although she didn't at first know what was going on that night, she later found out one of the places attacked was just 10 minutes from their hotel," Ms Taylor said.
Lauren – one year into her three-year communications and design studies at university – has already been recognised for her photography skills, winning first prize in the VCE student category at this year's Mornington Art Show.
Her work was also chosen for exhibition at the National Gallery of Victoria and now hangs in the foyer of Treasury Place, Melbourne, at the request of Deputy Premier James Merlino.