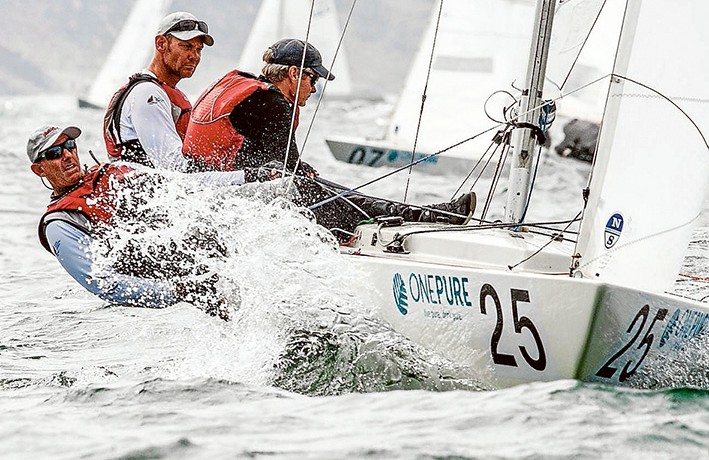 MORNINGTON Yacht Club skipper Graeme Taylor has given the club Australian bragging rights after finishing third at the 47th annual World Etchells Championships in Hong Kong.
Taylor and crewmen Grant Simmer and Steve Jarvin fought off several challengers for third place during an exciting last race. Next best Aussie was a yacht skippered by Matthew Chew of Queensland who finished seventh. Taylor's points also gave him top spot in the masters category.
Etchell skippers from the United States took first and second spots in the series run by Clearwater Bay Golf and Country Club.
After the final race, Taylor said it had been a long week and "there's been some great racing but we've had an absolute ball".
"It was really tight for third position today. We were in 8th place at the start of the final race."
The skipper said "the American winners were in a league of their own all week, but we improved gradually during the week".
He praised the more than 120 volunteers from Hong Kong and overseas who had "given up the best part of a fortnight to help make the championships a resounding success".
The Mornington club has keelboats, trailables, Flying Fifteens, Etchells, Optimists, Lasers, RS Fevas, and 420s.