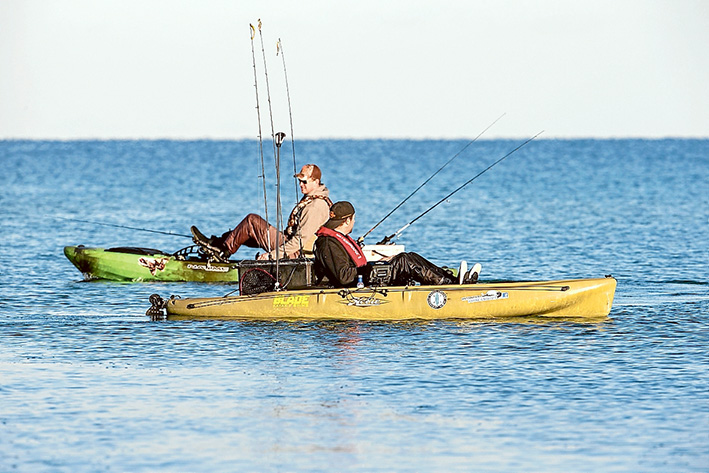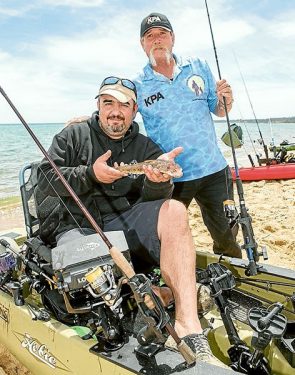 THERE'S something about fishing. Rain, hail and shine, anglers are always out there casting a line.
Sheltering from the weather or running to see what's happening when someone's reeling in something that's obviously bigger than the baited hook, anglers can be a social bunch.
The delights of casting a line, the patience required and, yes, skill, are all the things that Glenn Couper uses to bring friendship, companionship and healing to a variety of people who often find themselves marginalised in mainstream society.
A Frankston resident, Mr Couper's fishing-based work with people with mental illness, autism and physical disabilities seems boundless.
His story of helping those in need began when he suffered a work accident which left him in a wheelchair, unable to work again.
On a disability pension, he would regularly go fishing and frequently attract admiring glances with his success, particularly in hooking snapper at Mornington.
Gradually he became known as the go-to guy for advice on fishing.
"If someone in a wheelchair could cast further than able-bodied people he must know something," Mr Couper says.
"I would see kids who had no idea [about fishing] left at the pier by their parents and show them to how to set a rig and fish."
A regular at Mornington pier, Mr Couper's reputation spread and he was eventually invited to do a show on Radio RPP: That's The Thing About Fishing.
From there it was not too much of a leap for him to start helping the depressed and disabled.
Now out of the wheelchair but still with seven pins in his left ankle, Mr Couper heads an organisation with the same name as the radio show.
"My catch slogan is 'you can't change the world but you can change one life at a time'. It's all about changing lives for the better," Mr Couper says.
"We're using fishing for therapy."
That's The Thing About Fishing (TTTAF) has a website built with $2700 from Frankston Council, which was arranged through Cr Rebecca Spelman and Mr Couper has wasted no time in telling Mornington Peninsula Shire's new mayor Cr Graham Pittock that the organisation now needs a trailer for carrying fishing gear.
When talking about the "comradeship and mateship" afforded by TTTAF, Mr Couper gives examples of men "locked in their houses for years with severe depression, anxiety and panic attacks" who now not only go fishing but also help others.
One man now regularly cooks meals with the Salvation Army for needy families at the Pines, in Frankston North.
"Being introduced to fishing gives people something to cling onto," Mr Couper says when explaining what the arranged fishing days are all about.
"We have no hidden agendas and, if they're lucky, they can also catch a fish."
To find out more about the organisation go to thatsthethingaboutfishing.org.au or call Glenn Couper on 0457 363 701.