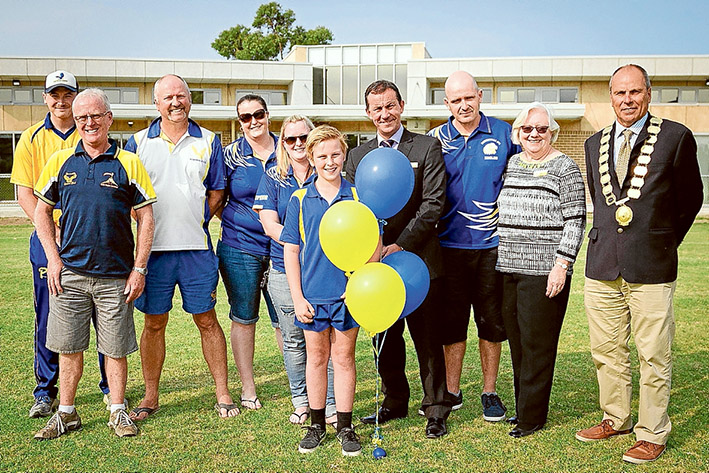 MORNINGTON Peninsula Shire mayor Graham Pittock and Cr Lynn Bowden were joined by members of Somerville junior football and Somerville cricket clubs at the opening of the new Fruitgrowers Pavilion in Somerville.
Cr Pittock said building the $1.5 million pavilion was part of the shire's $49 million pavilion strategy.
"The shire is committed to ensuring our facilities are compliant and fit-for-purpose, and help our residents and visitors to be more active and to get out and enjoy what the peninsula has to offer," he said.
Cr Bowden said the building tripled the size of the former facilities at Fruitgrowers Reserve.
She said Somerville Junior Football Club contributed $15,000 for the kitchen "with an addition $10,000 to come".
"As a physical education teacher, I strongly believe that sport is the cornerstone of our community, so to see the development of a quality facility like the Fruitgrowers Pavilion makes me pretty happy," Somerville Cricket Club president Peter Alp said. "Even happier are the 55 boys and girls – supported by family and friends – who are participating in the cricket program on Friday nights."
Pete Mantell, Somerville Junior Football Club president, saw the pavilion as "a monumental leap forward for junior sport within our community".
"This wonderful facility will not only serve our current crop of players in the finest of fashion, it will serve future generations of Somerville players and their families for many decades to come," he said.