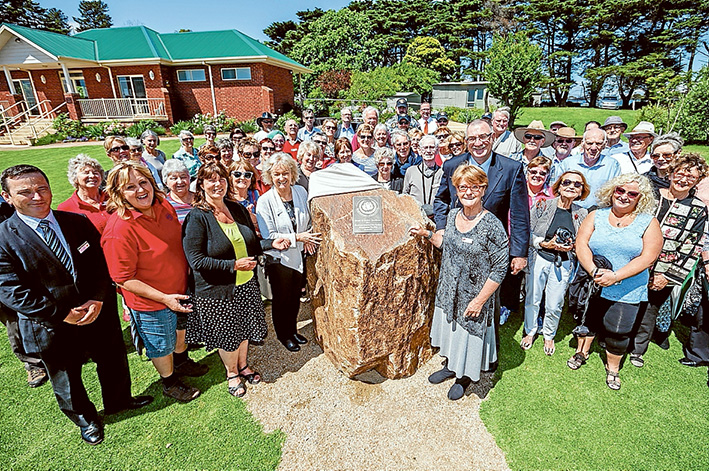 THE flowers were well and truly blooming and gardeners smiling at Mornington's Botanical Rose Gardens when receiving an international award on Thursday 12 November.
The World Federation of Rose Societies' Award of Garden Excellence recognises exceptional standard of the rose gardens from a historical, educational and visual point of view.
Mornington's award is just the third presented in Australia since the awards began in 1995 and places Mornington among 60 rose gardens world to receive it in the world.
At the presentation, World Federation of Rose Societies president Kelvin Trimper predicted the Mornington gardens would see a rise in the number of visitors from within Australia and around the world.
Gardens volunteer coordinator Graeme Dent said he drove Mr Trimper, and vice-president Australasia, Paul Hains to the airport afterwards and "by the time we got there, photographs and text had been sent around the world to millions of viewers".   
"This translates into money spent by visitors on the Mornington Peninsula on food, accommodation and visiting other tourist attractions. So, Mornington is certainly on the map for tourists," Mr Dent said.
About 4000 roses grow at the gardens with help from Navy personnel from HMAS Cerberus.
The award presentation, in the Don Gordon Room, follows the June announcement by the World Federation of Rose Societies in Lyon, France.
The gardens were officially opened in 2008 by gardening personality Jane Edmanson and are designed to depict a yacht with billowing spinnaker.