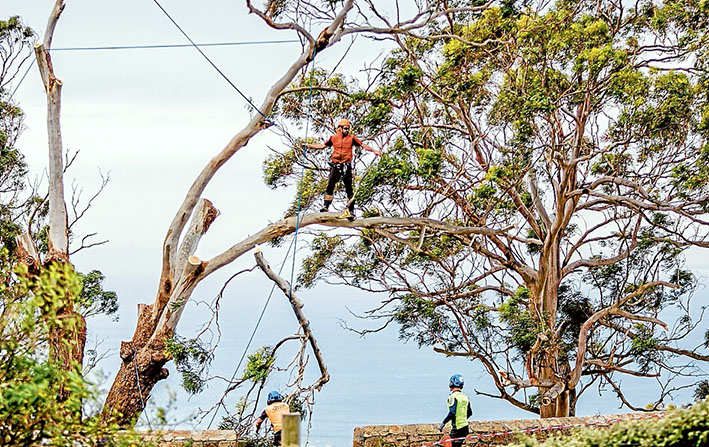 TREE clearing has started to make way for the Skylift and its string of gondolas running up to the summit of Arthurs Seat.
The first trees to go were near the summit, opening up the vista and removing what has previously been seen as natural foreground for scenic snapshots.
While there is no doubt the $16 million project will proceed, unresolved matters include the bushfire emergency plan and the final number of trees to be removed.
The Victorian Civil Administrative Tribunal (VCAT) gave permission for 26 trees to be removed, lopped or pruned.
Mornington Peninsula Shire councillors were advised by their officers that Skylift's "Arboricultural inspection report" identified 82 trees that may require removal or modifying.
The report said 39 trees required removal but the rest would need to be inspected again when the pylons and cables had been built.
Councillors were told that "the plan as presented represents a reasonable and practical approach" to corridor clearing "in order to maintain the integrity and safety of the gondola line".
First published in the Southern Peninsula News – 15 December 2015