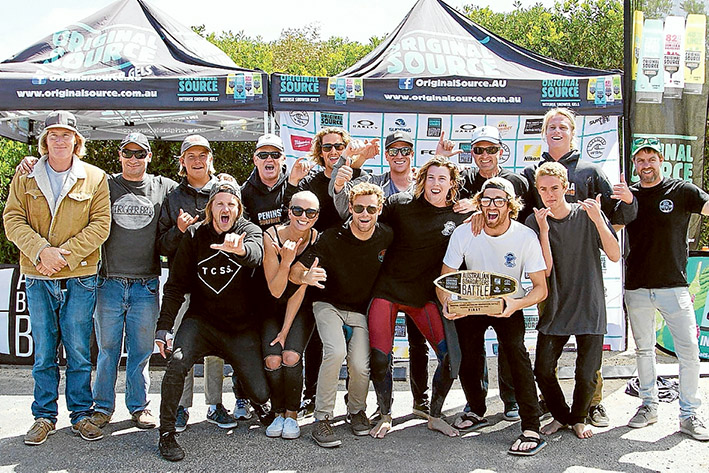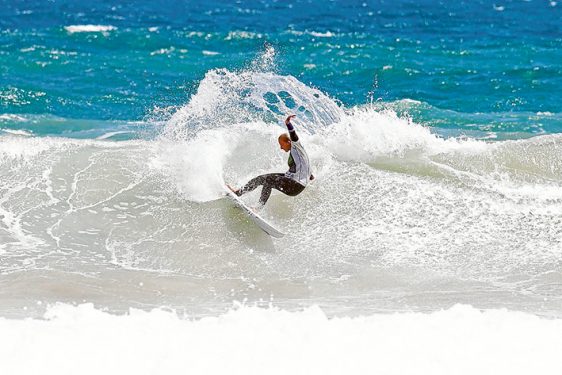 PENINSULA Surfriders Club on Saturday claimed consecutive titles by winning the Original Source Australian Boardriders Battle at Phillip Island.
The event was held at the more protected Smiths Beach due to a large swell and strong onshore winds.
PSC won with 5800 points, followed by Portland Boardriders Club, 5025; Phillip Island, 4850; 13th Beach, 4562; Torquay, 4474; and South West, 3874.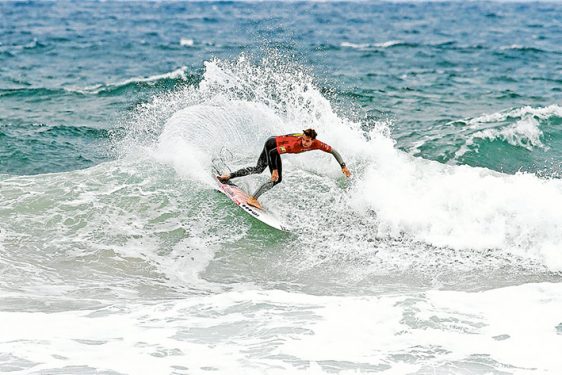 Peninsula and Portland will compete in the national finals at Cronulla in January.
"It was pretty tense in the Teams final," PSC team World Surfing League qualifying series surfer Caiden Fowler said. "We were lucky enough to get through some surfers quick towards the end and everyone did their job.
"We are super stoked to go back to the national final in Cronulla. It's such a good environment and a really good opportunity to represent Peninsula and Victoria."
The peninsula club also claimed a women's division heat, helped along by Georgia Fish in the teams division.
Portland was led by former Rip Curl Pro Bells Beach finalist, Adam Robertson who scored the second highest wave of the day, a nine point ride in the Teams division.
"We are only a small club and we are still in our infancy, but it is a great result for us and the town" Robertson said.
"I don't compete individually anymore, but I am proud of where I grew up and always happy to put on the jersey for Portland."
Phillip Island surfer Carl Wright claimed the highest wave score of the day (9.17) and won the hack of the day.
Results: www.surfingvic.com
Series details: www.australianboardridersbattle.com or www.surfingvic.com
To join Peninsula Surfriders' Club go to www.psc.org.au