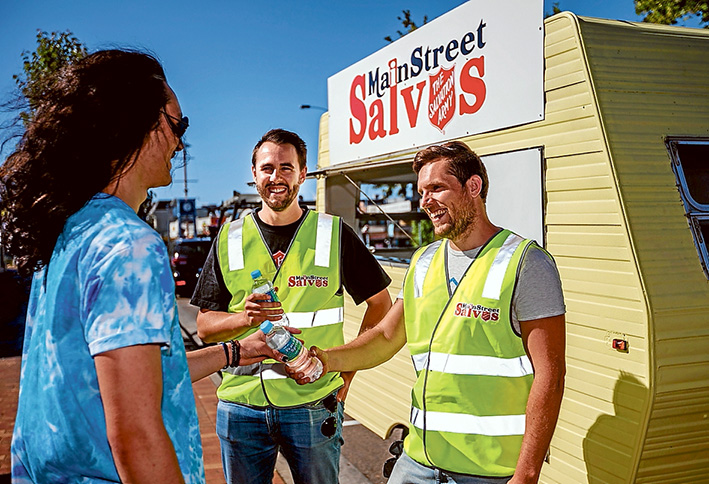 THE Salvation Army is planning to bring peace to Main St Mornington over six normally hectic summer Saturday nights.
Starting on Saturday 2 January, the Salvos will create a "safe zone" based around a yellow food van where young people can take time out.
Once at the van they will be offered a free bottle of water, a snack and even advice.
If successful, the safe zone will be continued beyond the first six Saturday nights of 2016.
"We want the people in our community to have a good time, but we also want them to have a safe time," Sean Mapleback, of the Mornington Salvos, said.
Called Main Street Salvos, the project has been nine months in planning and, according to Mr Mapleback, has police backing.
He said the safe zone will operate 10pm-2am, a time that Main St that is regularly filled with up to 1000 people.
"I think this will be a great opportunity for our community to come together and promote unity and safety, so I am really excited that the time has finally arrived after many months of planning," Mr Mapleback said.
He said power for the van was being supplied by eview real estate and Mornington Football and Netball Club (Mr Mapleback is the club chaplain) had donated Hydralyte icy-pole sticks "which will be ideal in cooling people down and rehydrating them on a hot summer's night".
"We are so grateful for the community support we have already received to make this project a possibility. However if there are others in our community who would like to get involved and support the initiative donations towards or supplies of water bottles, and wrapped snacks like would go a long way in providing our safe space," Mr Mapleback said.
Details: email Sean Mapleback at sean.mapleback@aus.salvationarmy.org