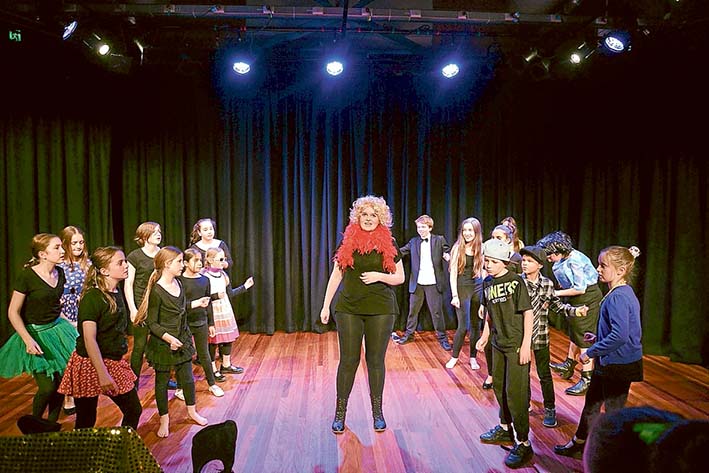 FRANKSTON Arts Centre is the cool place to be in the hot weather over the coming school holiday period.
If you're a parent looking for engaging things to do with the kids this summer, Frankston Arts Centre has got something for everyone.
FAC is renowned for presenting international, national and local drama performances and thrilling displays of live art. Now, FAC is the perfect venue for locals to develop their acting skills before they get their big break on the main stage.
Drama Thrills and Spills is a one-off drama workshop for three different age-groups on Tuesday 19 January. Each promises to be a fun and engaging introduction to performing on stage, with drama games, tips and tricks on how to create a compelling performance.
For a bit of circus fun for everyone though, come and learn acrobalance, tumbling, juggling, hooping, mini trampoline and more in this circus skills workshop destined to have you jumping for joy.
Practise your new skills and get tips from professional circus trainer, Isi Lumbroso, who leads the team for these fun-filled energetic workshops.
Hots Arts for Cool Kids is a fun-filled arts and craft program designed to encourage children to let their imaginations go wild.
This January come and get Gritty and Grubby creating all kinds of bugs, plants, flowers, fruit and vegies, anything you could find in your garden. Construction is done with recycled materials, paper, painting, sewing, woodwork and help grow the Glass Cube exhibition that will glow in the dark.
Drama Thrills and Spills:
Tuesday 19 January
9.30-10.30am, 5-8 years, $15
11am-12pm , 9-12yrs, $15
12.30pm-1.30pm, 13-16yrs, $15
Circus Fund for Everyone:
Wednesday 20 January 2016
10.30am – 12 pm, (5 – 7years) $20
1pm – 3pm, (8-13 years) $25
Cube 37
Hot Arts for Cool Kids:
Tuesday 19 January
9.30-10.30am, 5-8 years, $15
11am-12pm , 9-12yrs, $15
12.30pm-1.30pm, 13-16yrs, $15
For further information on any of the programs on offer at Frankston Arts Centre over the school holidays, contact Lucinda Bertram on 9768 1362 (lucinda.bertram@frankston.vic.gov.au) or Gillian Thompson on 9784 1056 / 0409 860 407 (gillian.thompson@frankston.vic.gov.au).
All other enquiries regarding Frankston Arts Centre can be made at thefac.com.au or by calling 9784 1060.