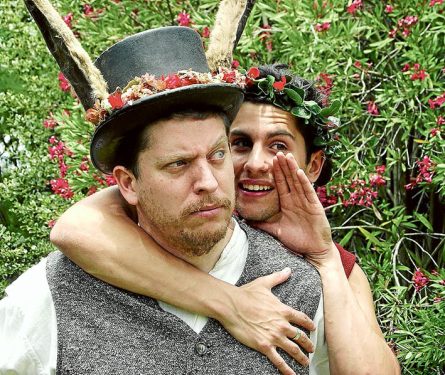 ONE of Shakespeare's most popular plays, A Midsummer Night's Dream, will be staged at Coolart Homestead and Wetlands, 4pm, Saturday and Sunday 9 and 10 January.
It is being put on by OZACT as one of its 40 productions and 500 outdoor performances over the past 20 years.
Coolart, at Somers, is regarded as an idyllic setting surrounded by lawns, floral borders and gardens. The talented and energetic cast will take audiences on a delightful journey: from the majestic court of Duke Theseus to the woodland home of the Fairy King and Queen.
"This production is a wonderful introduction to Shakespeare," director Bruce Widdop said.
"Audiences should bring a rug, cushion, picnic hamper, appropriate clothes for the weather, sunscreen and mosquito repellant to enjoy the magic of Shakespeare in the great outdoors."
Tickets: Adults $35, concession $30, children $20 (six and under free).
To book call 0419 330 516 or visit ozact.com