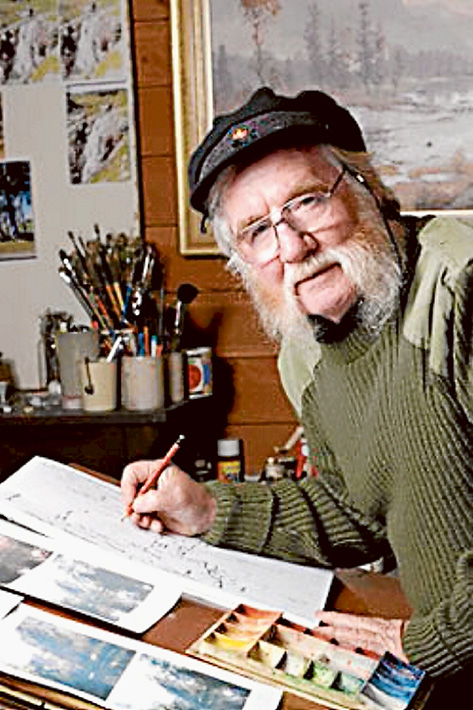 ARTISTS have again been behind their easels creating works for the Sorrento Rotary Club's annual art show.
Now in its 30th year, the show last year raised more than $65,000 for community projects on the peninsula.
Walter Magilton, pictured, will be judging the more than 800 entries in the show, including oils, watercolours, acrylics and ink on paper.
The show includes works by Ron Farnill, Jayne Henderson, Craig Davy, John Whitelaw and Fiona Bilborough.
Magilton's childhood was spent on a dairy farm in Victoria surrounded by forest and its wild creatures.
He says his desire to commune with nature in both a physical and spiritual way drives the way he paints
An art critic in London once wrote: "Walter Magilton's landscapes fill the gallery with space, light and air. The farmlands and the countryside … whilst losing nothing of their Australian ruggedness is revealed with sensitive nuances one associates with the best in English landscape painting."
Sorrento Art Show runs until Saturday 16 January and then daily at Sorrento Community Centre, McFarlan Reserve Sorrento.
Proceeds go to rotary projects. Call 0432 420 336.
First published in the Southern Peninsula News – 12 January 2016