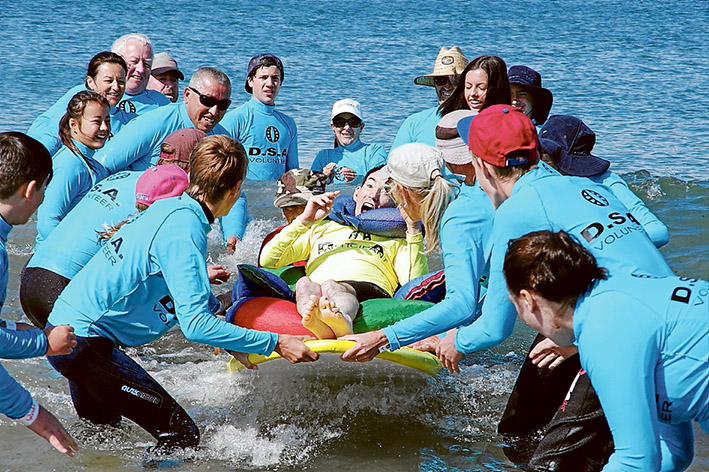 THE Mornington Peninsula branch of the Disabled Surfers' Association is holding the first of this year's two surfing events at Point Leo on Saturday (16 January).
Volunteers should be at the Point Leo lifesaving club well before the 11am start.
The event runs until 3pm and includes a barbecue and awards ceremony.
Helpers and participants can call the Mornington Peninsula association's president, Ash Gardner on 0417 362 983 or Stewart Lockie 0418 101 645.
Details disabledsurfers.org/vic/morning-peninsula-branch
The branch is working towards building a wheelchair accessible boardwalk overlooking Point Leo beach and trying to organise public access to its sand-friendly wheelchairs when they are not required for surfing events.
A second surf day will be held Saturday 5 March.
First published in the Mornington News – 12 January 2016