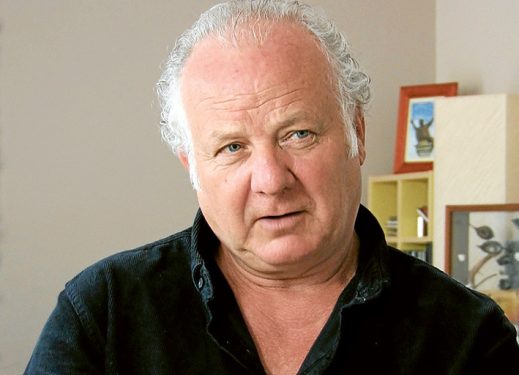 IT'S summertime: a time to experience the beach, the sea and the bush on the Mornington Peninsula. And, this summer, Lamppost Gallery, Mt Eliza, offers another way to connect with the Australian landscape.
It's Still Life is an exhibition of sculptures by artist, writer, TV producer and actor Nathan King, whose art explores states of being in the natural world. A leaf becomes a skeleton and a sea anemone becomes a shell-casing …
Following these shifts and changes in natural forms, King's work explores nature, its diversity and transience. Discarded, fallen and forgotten remnants of nature are salvaged and assembled into sculptural forms to accentuate the connections, reflections and relationships of each thing to everything else.
The shape, colour, form and movement in one object is found reflected in another, as if they are related and yet they may be a rock, twig, seed pod, or a shell. When assembled together, the interconnectivity in nature becomes clear.
"I create these sculptures to elevate nature in our eyes," King said.
"The spirit of being is expressed in such a variety of manifestations that there is a certain sense of wonder for me. I think that we can all too easily forget that sense of awe and wonder as we live in our urbanised, contemporary world.
"A lot of art reflects our own clever abilities and skills in rendering the natural world in one medium or another. We risk losing our connection to the spirit and energies of the natural world in our rush to impress our own capabilities.
"These remnants and objects have a history of being – they are not what they once were, their present state is merely a reflection of their original form. Of course, they haven't stopped 'being' – the spirit of their existence has just shape-shifted into another form.
"This is a reminder to us about the changing nature of existence. Neither is better than the other – it's just a different state of existence. These sculptures remind me that that is so."
King was brought up in London and knew nothing of the natural world until he discovered the "wondrous Australian landscape".
"I have never lost that profound sense of shift and change it brought into my worldview and my life," he said. "It dramatically shifted my sense of self. I would like to impart something of that understanding to others through my artwork."
It's Still Life opens 7-9pm, Friday 5 February, at Lamppost Gallery in the foyer of St James the Less Church, corner Nepean Highway and Koetong Pde, Mt Eliza. It runs until 28 February. Gallery hours are noon-4pm Wednesday to Sunday.
Details: follow Lamppost Gallery on Facebook or visit mteliza.melbourneanglican.org.au