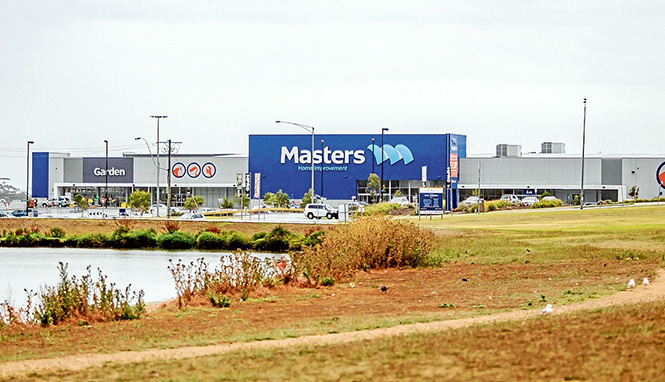 ABOUT 200 jobs will be lost in Mornington and Carrum Downs with closure of the Masters "home improvement" stores.
The demise of the Woolworths-owned Masters chain comes as no surprise, considering its much-publicised failure to gain market share.
Each store employs about 100 staff – full-time, part-time and casual.
A Woolworth's media team on Tuesday said the Masters stores would "remain open as normal for some months to come".
"What we've announced is we intend to exit the business.  How we exit, which will either be through the sale process or a wind-up process, has yet to be decided and an outcome on this is some time away.
"If Woolworths is unable to sell all of the business and has to close any of its operations, we will seek to provide alternate employment opportunities within the Woolworths Group to all current [Masters] employees."
Preferably, the stores would be sold as going concerns – or perhaps taken over by supermarket giants Costco or the German-owned Lidl – and remain employers of local staff.
Lidl, rated the fourth-largest retailer in the world, with $128 billion in annual sales, has reportedly been in discussions with logistics providers and has applied for a wide range of home brand trademarks for a presence in Australia.