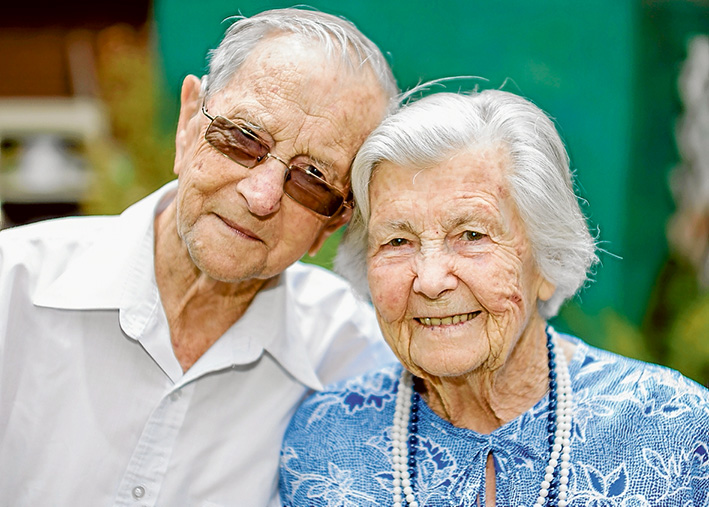 AUSTRALIA Day has special meaning for long-standing Red Hill couple Royal and Roy Setter, who celebrated their 70th wedding anniversary on the nation's birthday, 26 January 2016.
Royal Elaine (nee-Powell) and Roy George Setter married at St Peter's Church of England, Frankston, on 26 January 1946, and moved into the family home in Paringa Rd, Red Hill South soon after. There they stayed for the next two years while building their own home just up the road.
The couple worked hard on their orchard before retiring in 1982, building a new home in Red Hill where they now live.
The orchard became Paringa estate winery.
The couple raised four children, Yvonne, Ernie, Judy and Darrel, and have 13 grandchildren and 18 great grandchildren.
In their later years they enjoy family life and the activities of the local fire brigade.
Roy, who is 94 in May, and Royal, 90 in December, celebrated their special day with family and friends.
First published in the Southern Peninsula News – 26 January 2016