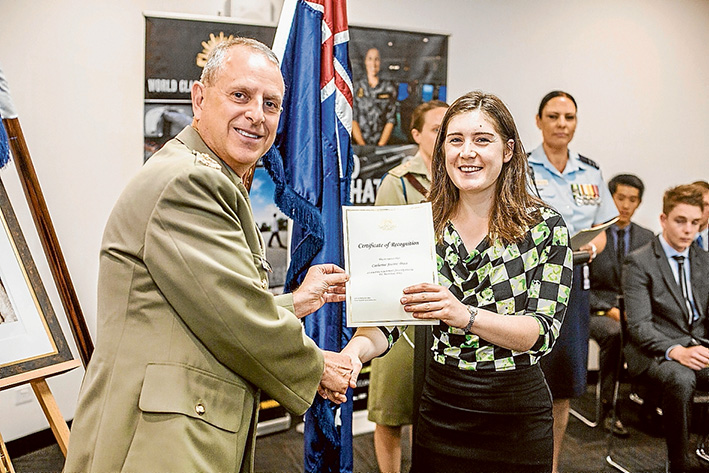 CATHERINE Brace has joined her sister and father in what seems to have become tradition for the Mornington family by embarking on a military career.
Her younger sister Michelle is a private in the Australian Army Ordnance Corps and their father, Ian Brace, now retired, served as an officer in the signals corps.
Catherine, 22, was one of 60 recruits taking the official oath last week at an appointment ceremony at the defence force recruiting centre before leaving for 18 months of training at the Royal Military College, Duntroon, near Canberra.
A former pupil at Mornington Primary School and student at Flinders Christian Community College, she was awarded the Dean's Scholars scholarship at Monash University and plays netball and the piano.
Catherine describes herself as a disciplined and focused person who is looking forward to the leadership training offered at Duntroon.
"I am proud to be joining an organisation that is built on teamwork and service. I am also looking forward to learning how to lead confidently and achieve results in challenging situations," she said.
"While at RMC, I aspire to keep the end goal in sight, learn as much as possible, see every challenge as an opportunity and to provide support and encouragement to my teammates."