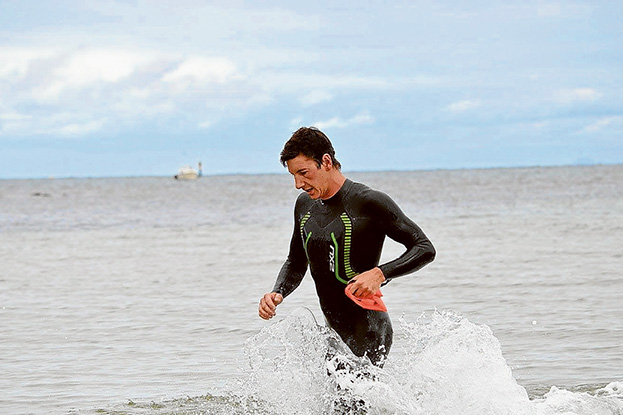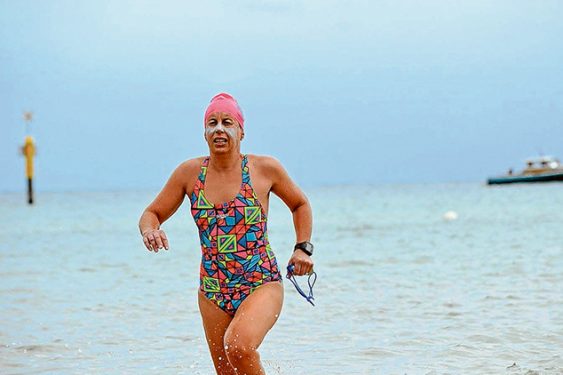 THE Frankston to Mornington Bloody Big Swim – all 11.2 kilometres of it – was a real endurance test for Cape Schanck's Jackson Coote, but one that he passed with flying colours.
The 26-year-old electrician swam the choppy course from Frankston Life Saving Club to Mornington Life Savings Club at Mills beach in two hours, 50 minutes and 49 seconds on Saturday last week. He was in the 18-29 age category.
That's a pace of 15:15 minutes a kilometre for the swimmer who trains at the indoor Peninsula Swimming and Aquatic Centre, Rosebud.
"I have swum a few of the normal 1.2 kilometre races but this popped up and I thought I would give it a go," he said Thursday.
"My tactics were to start slow and conserve my energy and work my way into the race.
"By half way I was about sixth or seventh and then I built my pace up a bit and went into the lead.
"It was tough, though. The last two kilometres felt like three or four."
The win earned him $500 and a new pair of swim goggles.
The first duo across were 17-year-olds Brianna Bond and Ayden Coates in the best time of the race: 2.45.43. Best team was We are Family's Carl and Katrina Luxton and Myles and Spencer Spielvogel, in 3.18.36.
The Bloody Big Swim is an annual event conducted by Mornington Life Saving Club with the aim "to promote interest in open water swimming for fun and fitness". It started in 2004.
Club secretary Melinda Nielsen said the choppy conditions affected competitors' times. "It was quite rough," she said. "But it's a very popular swim. What we are noticing now is that there are more solo swimmers, rather than teams."
The awards were presented by Dunkley MP and club member Bruce Billson.
Competitors can choose to swim in pairs or in teams of four, making it open to swimmers of all abilities to swim with their friends or workmates. Swimmers in teams take it in turns and jump from a boat at set times to give their team mates a breather.
Open water swims are now attracting large numbers of participants, most notably the famed Pier to Pub, at Lorne, which holds the world record for the largest number of competitors.
But Jackson Coote has his eyes on another – even longer event – the Rottnest Island Channel Swim, Perth, over 20 kilometres. He's missed the cut off this year but has the race firmly fixed on his horizon.
All swim challenges

ENTHUSIASTIC swimmers of all ages enjoyed competing in the Grand Swim Challenge at Mornington's Mills Beach on Saturday week.
The seventh swim in the Great Victorian Swim Series was run by Mornington Peninsula Triathlon Club and Mornington Life Saving Club.
More than 300 competitors took part, with first across the line in the 1.2 kilometre race being Dean Wilson, 12 minutes 19 seconds, in the 12-17 age group. Second was Robbe Dilissen, 12.26, also in the juniors, and third was Matt Gilling, 12.31, in the 18-29 age group.
The new 1.2 kilometre course proved to be a great success, Mornington Life Saving Club's Keiran McAuley said.
"The Nippers also had a swim over 300 metres. Well done to all those involved.
"Even a pod of dolphins joined in to end a wonderful day."
Then, on Australia Day, many Mornington Life Saving Club members took part in the MMAD – Mt Martha Australia Day – swim at Mt Martha beach.
This is the eighth swim in the Great Victorian Swim Series.
Events include 5km, 1.2km and 400m novice and nippers. Winner of the 1.2 kilometre event was Lachlan Schwarz in 13.59.8 in the Under 17s category, winner of the 5 kilometre race was Matt Gilling in 1.02.41, winner of the novice was Mia Bolitho in 5.01.02 and winner of the nippers was Mackenzie Hooper, 2.29.6.