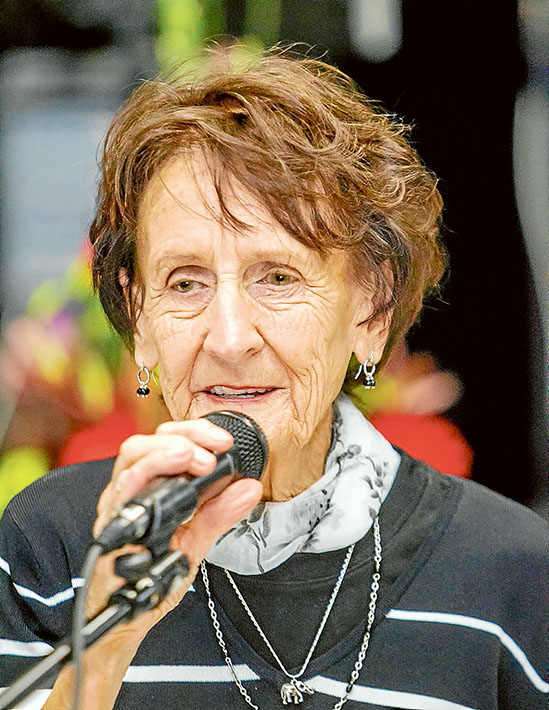 HASTINGS resident Aline Burgess has been named Mornington Peninsula Shire's 2016 Citizen of the Year.
The awards were announced at Rosebud Memorial Hall on Australia Day.
The shire's Young Citizen of the Year, Tia McLean, is a year 12 student at Mt Eliza Secondary College, and Event of the Year is Balnarring Community Sustainability Fair, with the award presented to coordinator Pea Saunders.
Ms Burgess's role as foundation secretary of the Peninsula Carer Council in 2004 was said to be a continuation of her tireless advocacy for people with mental illness over 30 years, having moved to Hastings to be near her son who was living independently.
"I am grateful and appreciative and accept it on behalf of all the carers on the peninsula," Ms Burgess said.
The Peninsula Carer Council provides support and resource information to carers of people with a mental illness on the peninsula and advocates on their behalf under her mantle: "No carer is ever left alone".
Ms Burgess's citation reads: "Through her selflessness and compassion for others, she has raised public awareness and understanding of people with mental illness, their families and carers."
Peninsula Carer Council is now said to be recognised locally, state-wide and nationally, with a monthly drop-in centre, web page, 1300 number linked to Ms Burgess's mobile and 154 members on its books.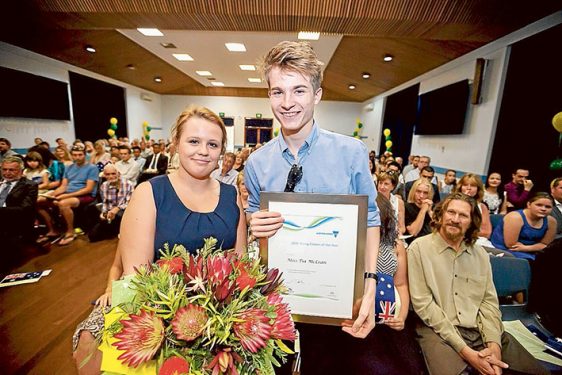 "My job is to refer people to members' representatives on the committees," she said.
Recalling the early days of the PCC, Ms Burgess said its first piece of hardware was a filing cabinet. 
"We gradually built up a library and then received assistance from the state government and we were away," she said, of the carers who "get together and have a lot of laughs," Ms Burgess said.
Myths and misunderstandings surrounding mental illness clouded its true nature, Ms Burgess said. "It's a health issue rather than a criminal issue," she said, citing its causes as possibly genetic, drugs, a breakdown, or mental stress.
"People are now realising that a quick dose of medication is not the answer; rather there's the need for solid investment in the causes and treatment."
Summing up the carers' attitude to mental illness, she quipped: "We are not waiting for the storm to pass, we are learning to dance in the rain."
Young Citizen of the Year Tia McLean lives in Langwarrin and is a member of the Mornington Peninsula Shire Youth Advisory Group.
She says the award has stirred her passion for community work.
Tia officiated at the opening of the Mornington Youth Centre, hosting the official ceremony section and making a speech on behalf of young people.
She helped make a short film which was submitted to last year's Mornington Peninsula Shire Youth Services youth film festival and was funded by the Rotary Club of Mt Eliza to attend the Magic Moments camp, Sydney, which brings together outstanding young leaders from all over Australia.
Her citation said Tia had shown "strong leadership" in advocating for better mental health among the peninsula's young people.
She organised a peninsula-wide youth summit that brought together students from various schools to discuss four main topics which affect her fellow students and friends. They are mental illness, body image, nutrition and bullying.
Her ambition is to be a social worker. She has an interest in working with children who have suffered through family violence.
Tia organised funding for the day through Mt Eliza Bendigo Bank, Mornington Peninsula Shire and the Rotary Club of Mt Eliza, and also arranged buses from Budget Rent-a-Car to transport the students free of charge.
Balnarring Community Sustainability Fair – named Event of the Year – raises funds for Balnarring Primary School's community wetlands and sustainability programs.
School staff and parents organised the fair in November 2012 to "inform, educate and inspire the wider community to work towards a more sustainable future".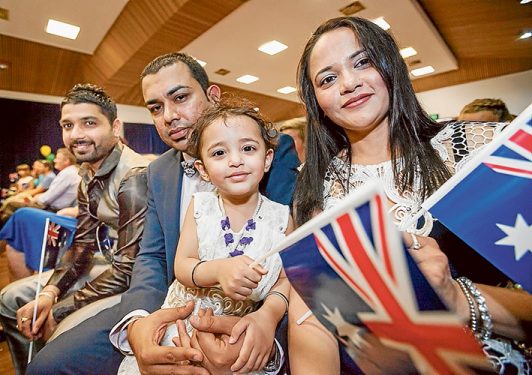 More than 1800 people attended the October 2015 event that showcased 17 sustainable school stalls and about 50 stalls from other sustainability areas. More than $15,000 was raised for school programs.
Art teacher Pea Saunders, who coordinates the fair, said its original aim was to raise money to support the school's environment-and-wetlands focus and to showcase what it does in being sustainable.
"It has now become integral to the children's education and something which they can follow through all their lives," she said.
"They pick up on it at school and then talk to their parents and things start happening at home."
Mornington Peninsula Shire mayor Cr Graham Pittock congratulated the winners and nominees. "Our award winners are a wonderful example of the warmth, talent and creativity within our community," he said.
"These awards recognise people and events that make a real difference to the lives of our fellow community members and the general spirit of the peninsula.
"On behalf of my fellow councillors and the community I extend a sincere thank you for the work you do within the communities of the Mornington Peninsula to make it such a special place for everyone."