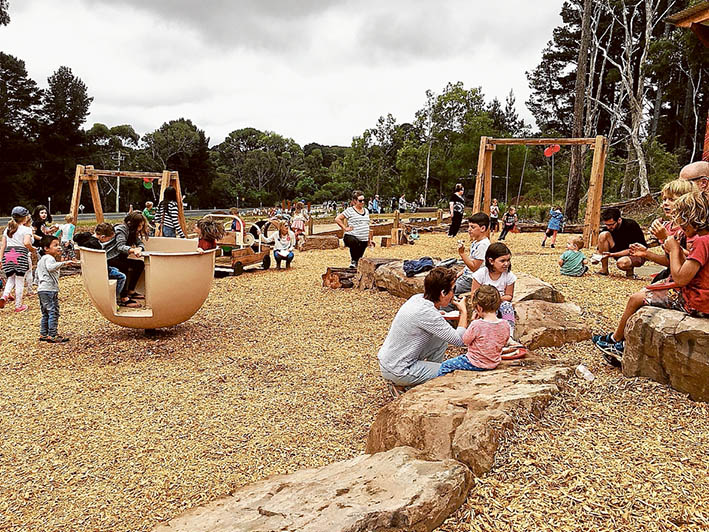 THE new park at Red Hill opened with a ribbon cutting, speeches and a barbecue, but it was the enjoyment on the faces of children using the playground equipment that proved the worth of the efforts of the Red Hill Community Association to create the park.
"It was lovely to hear the squeals of children enjoying the new playground and see them having such a good time," Felicity Jackson said.
Hamburgers and veggie burgers cooked by volunteers on the barbecue were handed out by members of the 1st Red Hill Scout group.
Musician Keith White performed old standards and pop songs and speeches were given by Bunurong Land Council representative Bob Austin, Nepean MP Martin Dixon, Flinders MP Greg Hunt and the mayor Cr Graham Pittock.
Community association president David Maddocks said the opening of the park, playground and war memorial saw a 2008 vision from become a reality in 2016 – "an enormous and lasting achievement".