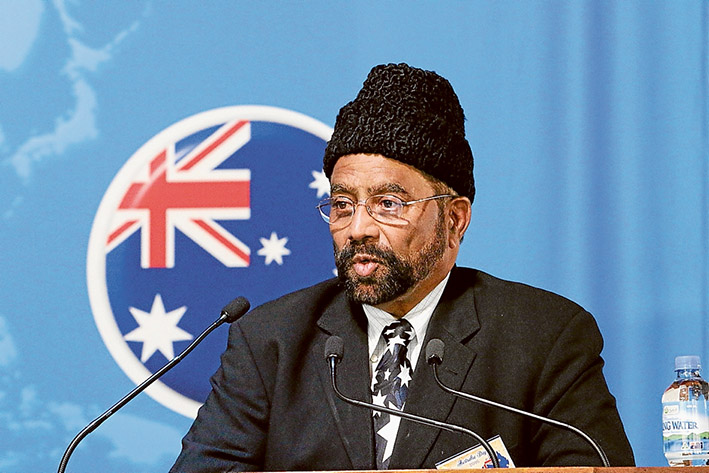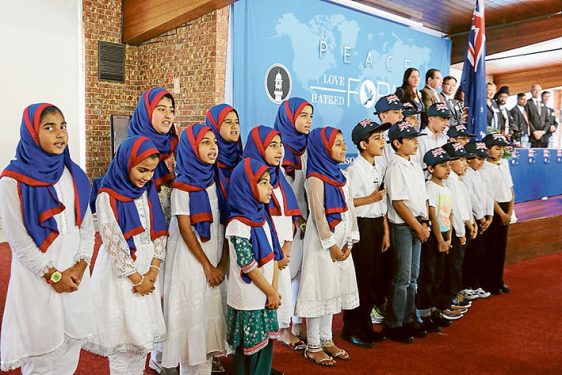 CHILDREN brought up within the Ahmadiyya Muslim Community are being taught to be loyal to Australia.
"We will prove it with our actions and deeds that our youth are the best citizens of Australia and they will be well educated," Inamul Haq Kauser said when speaking at an Australia Day dinner.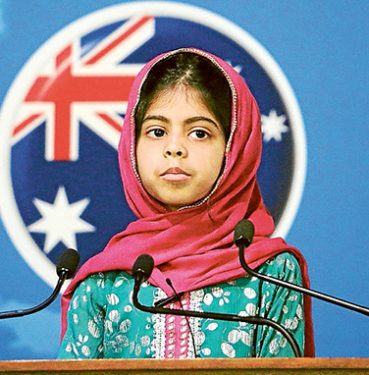 Guests at the dinner Sunday 31 January for 300 at the Baitu-us-Salam (House of Peace) Mosque, Langwarrin, included members of parliament, councillors and police.
Imam Kauser, national president of Ahmadiyya Muslim Community, gave assurances that the children of Ahmadi Muslims "will be loyal to this country".
The imam told diners that Ahmadis were persecuted throughout the world, particularly in Pakistan, and were grateful to have been allowed to settle in Australia.
He described houses and shops belonging to Ahmadi Muslims in other countries being "robbed and reduced to rubble".
Ahmadi mosques were ordered shut by local imams and authorities.
"Hundreds of Ahmadi Muslims have been killed merely for worshiping Allah or God," Imam Kauser said.
"Australia is such a great country, who has given shelter to us, who has shared our pain and suffering. We are very thankful to this country. I've no wordings how to convey that feelings which my community has," Imam Kauser said.
"We pledge that we'll always be loyal to Australia. We pledge that we will always be peaceful, loving and law-abiding citizens of this country. We remember very well the sayings of the Holy Prophet Muhammad: The Love of your country is a part of your faith. With this commandment, we pledge our loyalty to Australia, to its people and its government."
Imam Kauser said Australia Day represented "a day of freedom".
"The announcement to the whole world that Australia is a free country and those who come and be Australians, they enjoy the freedom wherever they go," he said.
"It is a day of celebrating peace for the victims ignored and suffered. This is like a shelter for them. It is like a homeland for them."
The event also included the raising of the Australia and Victorian flags, a recitation from the Koran and Ahmadi children singing the national anthem, Advance Australia Fair.
South Eastern Metropolitan Region MP Inga Peulich said Ahmadiyya Muslims had done "a wonderful job … demystifying Islam and promoting interfaith dialogue and friendship".