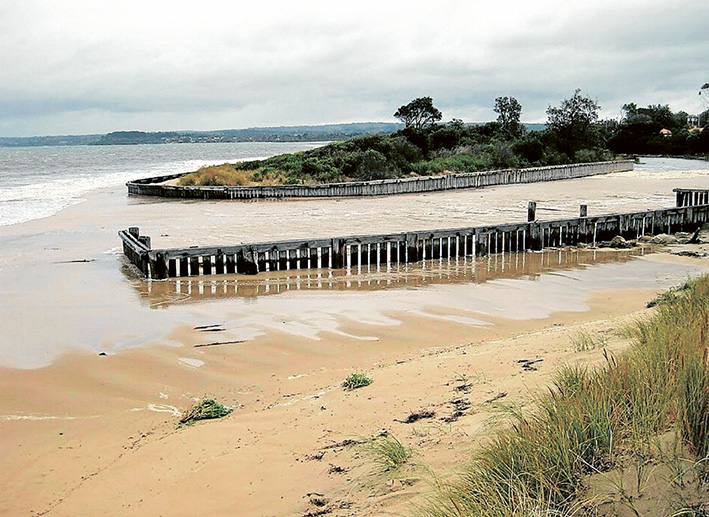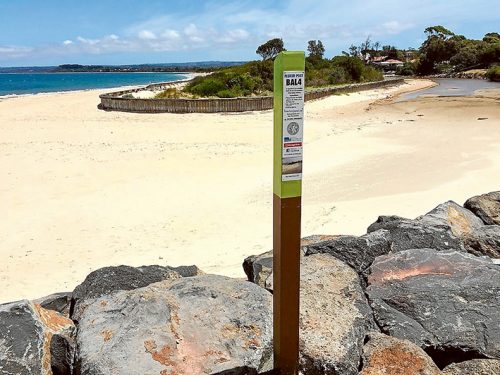 FLUKER posts have given Western Port residents and visitors a novel way to monitor and appreciate their natural environment.
The posts were installed by the Department of Environment, Land, Water and Planning as part of a "citizen science system" in which people can contribute to the natural environment by taking photos from fixed points (Fluker posts) and sending them to flukerposts@gmail.com which acts as central depository.
Three posts have been installed near Lord Somers Camp allowing people to send their images to a database where information about the local foreshore and ecosystem can be collated. Two of the posts are at the mouth of Merricks Creek, with another nearby.
Each Fluker post is shaped so that digital cameras, including those in mobile phones, can be placed in the camera cradle, allowing the same perspective to be recorded over time.
"DELWP is pleased the communities of Balnarring Beach and Somers and guests of Lord Somers Camp have such an easy way to help monitor the estuary and foreshore in this area," land, planning and approvals regional manager Chris Padovani said.
"We supported the installation of the posts because we know the benefits of community involvement when it comes to monitoring and protecting beautiful coastal areas like Balnarring Beach and Somers."
Lord Somers Camp and Power House CEO Mark Thomson said: "This project has empowered the community and volunteers of Lord Somers Camp and Power House to play an active role in monitoring a complex coastal ecosystem. Engaging the locals in environmental monitoring and management is an important long term strategy."
The Fluker post project started in 2008 and there are now more than 100 in Victoria.
The Balnarring Beach Foreshore Committee combined with DELWP, Helen MacPherson Smith Trust and Victoria University to support the installation and use of the posts on public land.