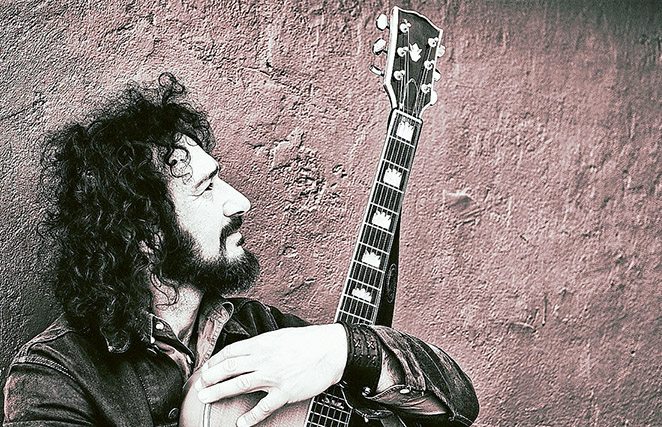 ROSEBUD'S own Ron Vincent bears an uncanny resemblance to singer Cat Stevens. But it doesn't stop there. Ron has been a life-long fan of Stevens and his tribute show has been applauded both here and overseas. Next week Sorrento will enjoy the entertainment of Ron Vincent at the Spiegeltent on February 26 and 27.
Ron's Cat Stevens tribute show is a trip down memory lane exploring Stevens' remarkable musical career. His folk-influenced, melodic tunes strike a chord with audiences today and Ron's heartfelt performance sets the scene for an intimate musical journey.
A very talented singer, songwriter and musician Vincent commands the stage and draws you into a wonderful textured journey through Cat Stevens' repertoire of beautiful songs and melodies.
Now Cat Stevens himself (Yusuf Islam) and his family have recognised Ron's Tribute show endorsing it as the only act of its kind.
"I have a great respect for Cat Stevens and his music suits my vocal range," said Ron. "I'm not impersonating Cat Stevens. He is one of the greatest artists of our time and I feel I'm a messenger of his music and want to help his music endure by bringing my audience closer to him in soul and spirit. I recently returned from the UK and had the opportunity to meet David Gordon (Yusuf/Cat Stevens' brother) and be shown around the area the brothers grew up in. It was an amazing moment and time for me and the family have now officially endorsed me as the only person in the world who is allowed to do tribute shows to Cat Stevens. So my concert is the only act of its kind endorsed by Yusuf and the family which is pretty incredible."
In the intimate setting of the Spiegeltent, audiences will be captivated with Ron Vincent singing his songs as the messenger of the music.
Ron Vincent in Concert Sings Cat Stevens is playing at the Spiegeltent on Friday February 26 and Saturday 27 February.
Tickets on sale now at Three Palms restaurant or by calling 5984 1057 or 0403 715378.
First published in the Southern Peninsula News – 16 February 2016