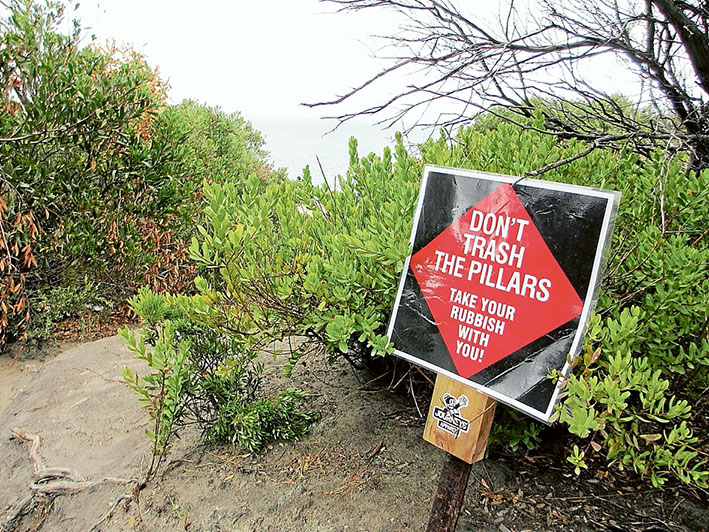 JUMPING off The Pillars is a tempting challenge for the brave and foolhardy … and there's no denying the increasing popularity of the Mt Martha clifftop.
On warm weekends, hundreds of young people make the trip by car, boat and bus with fun and frolicking on their minds.
But the danger doesn't start there for those making their way on foot along The Esplanade.
They first have to duck and weave around overhanging roadside vegetation, exposing themselves to vehicles on the narrow, winding stretch which doesn't have a proper footpath.
Mornington Peninsula Shire's infrastructure services manager Niall McDonagh said the shire was "working closely with all agencies to address concerns associated with The Pillars".
"As The Esplanade is managed by VicRoads, council is advocating for vegetation trimming along the road shoulders to improve pedestrian and road user safety," he said.
Senior Sergeant Brett Coloe, of Mornington police, last week said the "high number of pedestrians walking along the road on an already busy Esplanade is an accident waiting to happen".
Other concerns are that many visitors – a high proportion coming from distant suburbs – park their cars on nature strips, block roads, show a disregard for road rules and hinder road users.
Mornington MP David Morris has called on Roads Minister Luke Donnellan to "deal with this issue before we have an inevitable tragedy".
"VicRoads should undertake the necessary works to resolve the current serious traffic and road safety concerns in that area."