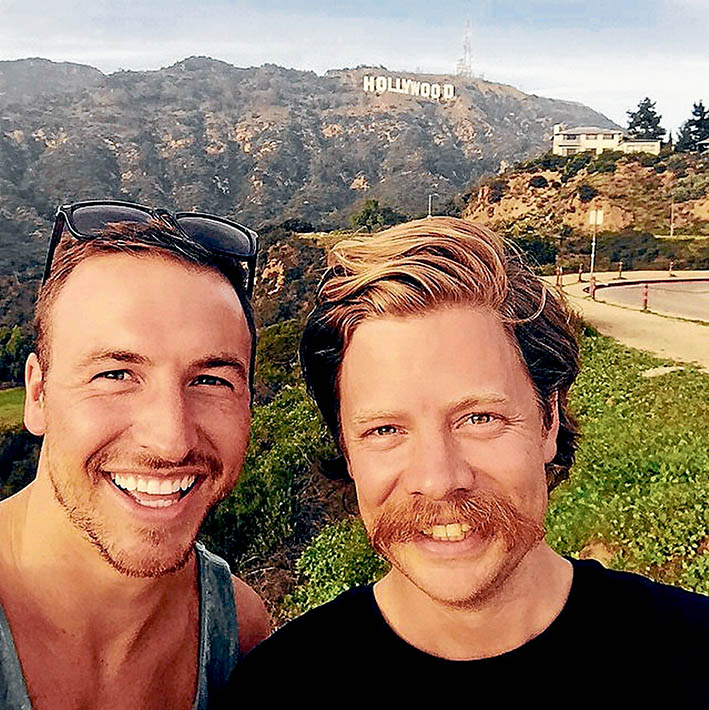 IT seems a long way from Red Hill to Hollywood; even further when it comes to having a water bottle handed out to Tinseltown's A-listers by a couple of men who gained inspiration from plastic polluting Mornington Peninsula beaches.
But next week that unlikely scenario gets played out at the glittering Oscars awards when a flat, re-useable water bottle designed and produced by Jesse Leeworthy and Jonathan Byrt is included in the gift bag handed out to each nominee at the 28 February ceremony.
"Getting the memobottle in the hands of actors like Matt Damon and Leonardo DiCaprio is exciting for us on many levels," Byrt says. "These are people who are enormously passionate about environmental and social causes."
Leeworthy and Byrt spent their childhoods on peninsula beaches and despaired at the pollution, especially that caused by disposable plastic bottles.
The design of the memobottle included in the 88th Oscars Academy Awards Gift Bags produced by the two former Red Hill schoolmates was first scribbled by Leeworthy on a scrap of paper and shown to Byrt during a Skype conversation.
Byrt, then working in Boston, was as enthusiastic as his friend and in August 2014 they embarked on a crowdfunding campaign with a target of $15,000. After 45 days they had 6118 backers and $261,148 in funding.
But that's history and memobottle is now sold in 70 countries with A5 and A6 paper sized bottles making their debut in the Oscars gift bags.
The bottles were first made to mimic the popular rectangular A4 paper size, fitting neatly into carry bags alongside computers, books and valuables.
"Unfortunately, when presented with two options a lot of people still go with the more convenient or cheaper option, regardless of the environmental or social implications," Byrt says.
"Bottles hadn't changed shape in decades yet tablets, laptops and computer bags were all flat in their design. Round bottles just didn't fit with our modern lives.
"Bottles of water are bought from the local store, consumed and then thrown away after a single use, destined to litter our beaches or end up in landfill. Single-use water bottles are transported halfway around the world, only to be used once and thrown out. None of this makes sense when there is clean water flowing from our taps."
Leeworthy and Byrt say the memobottle can change people's minds about how they consume and transport bottled water.
While Hollywood's top actors, producers and directors celebrate their achievements in film, Leeworthy and Byrt will be celebrating the realisation of "a dream and 18 months of sleepless nights by bringing positive change all the way to one of the world's biggest stages".
First published in the Southern Peninsula News – 23 February 2016