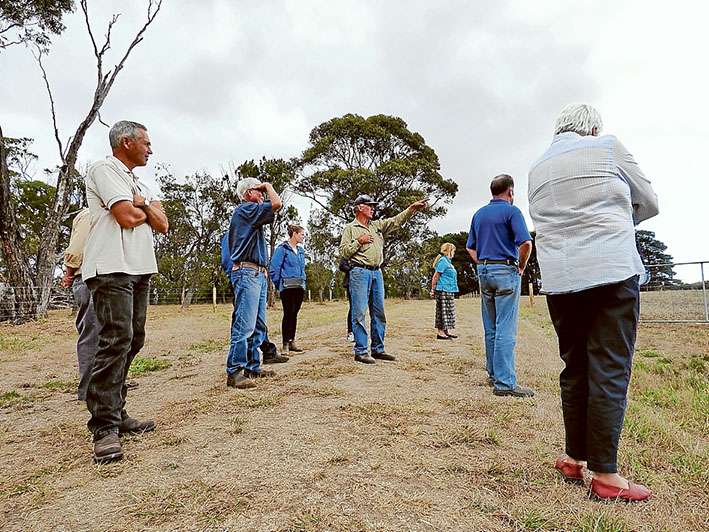 MOST of the 30 Mornington Peninsula property owners at a dry conditions workshop at Tyabb Hall, Thursday, run livestock on, with a few engaging in horticulture.
The Port Phillip and Westernport Catchment Management Authority's Nicole Green said many landholders on the peninsula faced significant challenges in trying to manage their land during times of low rainfall or drought.
"However, having the knowledge and resources available to help prepare for these conditions can greatly improve the resilience of their land and their ability to remain financially viable during these tough times," she said.
At the workshop, Agriculture Victoria's Nick Dudley and John Bowman spoke about managing feed for stock during dry conditions, calculating water use on properties and planning for times of low rainfall.
Their presentation on climate variability showed that farmers were increasingly experiencing years of unpredictable and variable rainfall, making it hard to predict falls and prepare for dry conditions.
State government animal welfare officer Craig Swain spoke about caring for stock and maintaining high standards of animal welfare in dry conditions.
After the workshop, attendees visited a sustainable agriculture property on Coolart Rd, Baxter, owned by Maria Parnham, which has received funding through the Port Phillip and Westernport Catchment Management Authority.
Small farm consultant David Stewart, who is working with Ms Parnham, spoke of the benefits of providing shade and shelter for agriculture, as well as erecting stock containment areas to protect native vegetation.