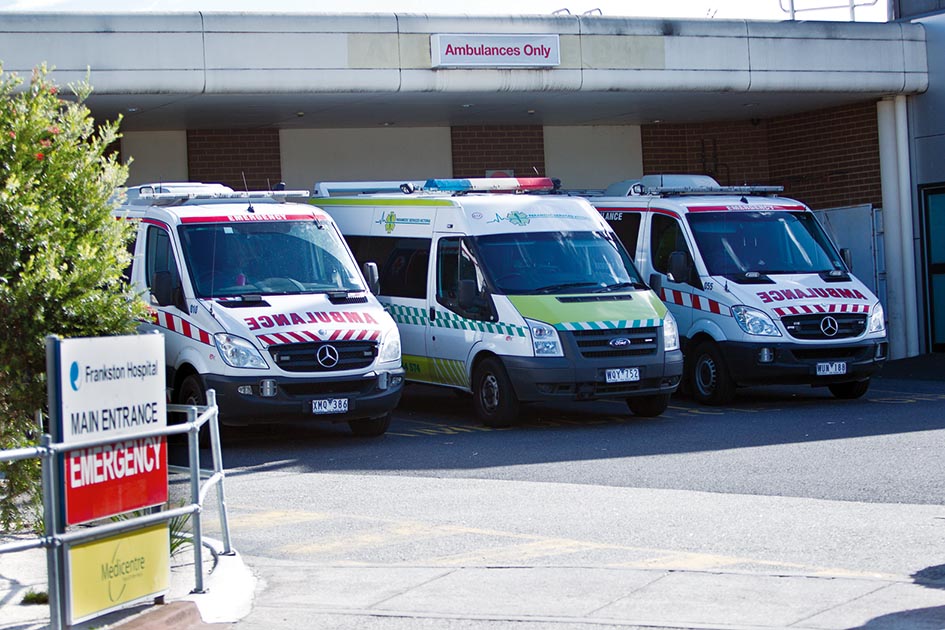 A WAR of words about money has broken out between the federal and state government over funding for Frankston and Mornington Peninsula health services.
State Labor Health Minister Jill Hennessy has accused the federal government of a "sneaky counting trick" that will cut $3.29 million from Peninsula Health's annual budget.
"These cuts are a direct attack on Peninsula Health, and will see patients waiting longer for surgeries and treatment," Ms Hennessy said.
"This is not good enough, and peninsula patients deserve better."
The state government says the Liberal federal government has back-flipped on National Health Funding Pool arrangements agreed with the previous Liberal state government in a move that will see "$73 million ripped away from Victorian public hospital patients" this year.
Ms Hennessy said the effects of the budget "black hole" would be felt at Frankston Hospital as early as next month.
Federal Health Minister Sussan Ley said the administrator of the National Health Funding Pool had advised the Victorian government that its 2013-14 funding statement is "outside of agreed calculations" within a national partnership agreement between states and the federal government on improving public hospital services.
"Victoria was attempting to gain a $73 million windfall at the expense of other states and territories," Ms Ley said.
"The Commonwealth has made it clear that all states and territories must be treated equitably and comply with the same formula.
"This is an improper grab for cash by State Labor which is more concerned with playing politics than the health and wellbeing of local communities."
Ms Hennessy said funding cuts to health services across Victoria "could have been used to treat 72,000 chemotherapy patients, attend to 180,000 emergency department presentations, or provide almost 12,000 elective surgeries".
"This decision means Malcolm Turnbull will claw back $73 million in health funding from Victoria, leaving hospitals across Victoria facing cuts of millions of dollars to fill this black-hole," she said.
When asked if Peninsula Health had been consulted about the funding shortfall executive director of finance David Anderson said: "We are still working through the implications at this stage."
Disputes over public health funding between federal and states are a regular occurrence. Former prime minister Kevin Rudd promised, but ultimately was unable to implement, a federal "takeover" of responsibility for hospital funding across Australia in exchange for the states giving up some GST revenue.