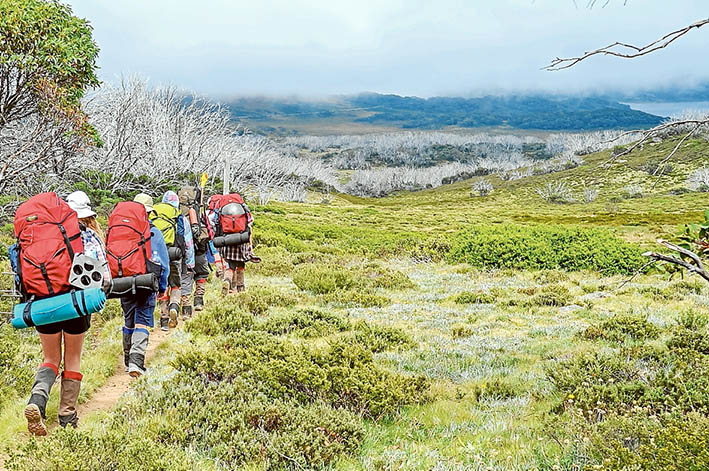 ROSEBUD Secondary College students spent the past two weeks hiking, raft-building, abseiling and camping in the Victorian high country, as part of a Melbourne University study into the impact of outdoor experiences on positive adolescent development.
The 130 Year 9 students attended two free camps run by specialist outdoors instructors at Howman's Gap on the Bogong High Plains. They reportedly revelled in the challenge.
They were encouraged to help each other and work as a team setting up camp, taking turns to lead and organise the others.
The going was tough, but the sense of accomplishment rewarding.
Students completed a series of questionnaires before and after the camp, through which the university researchers hoped to establish whether outdoor experiences developed qualities such as confidence, resilience, responsibility and leadership.
"We all know that eating well and exercising helps develop good physical health, so, in this project, we wanted to find out whether outdoor programs helped promote good emotional health," study co-ordinator Dr Lauren Rose said.
"We hope our research will guide schools and health professionals in developing further programs to support young people in the future."
Rosebud Secondary College was one of two schools to participate in the study. It is raising funds for a unique, purpose-built community facility: the Wellness Pavilion, which will provide young people on the southern peninsula with a range of wellbeing services and programs, as well as access to mental health professionals.
First published in the Southern Peninsula News – 1 March 2016