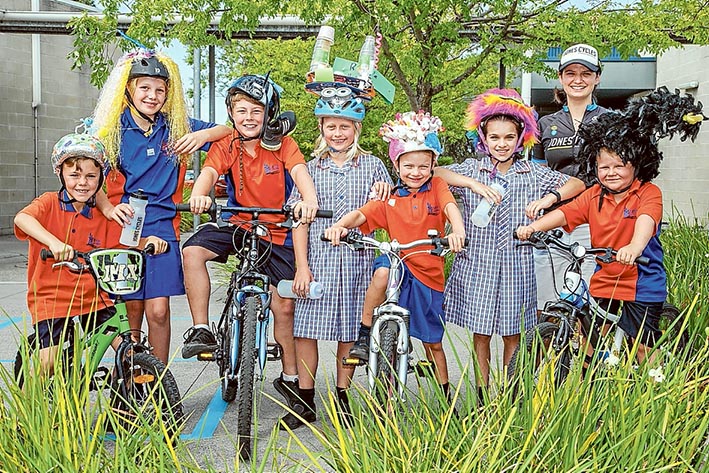 BENTON Junior College pupils were active on National Ride 2 School Day last week.
There was plenty of action as 234 pupils rode, 156 skated or scooted, 219 walked, three took public transport and 136 rode in the car, Friday.
The aim of the day was to encourage more pupils to be more active more of the time. And that includes parents and teachers as well.
It's is reported that 80 per cent of children aged five-17 don't complete the recommended number of hours of exercise each day, and 81 per cent have more than two hours of screen time every day.
Ride 2 School coordinator Adele Jones said that, by riding and walking to school, pupils contributed to their minimum physical activity level of 60 minutes per day. Research shows that riders or walkers are more focused and ready to learn, compared with those who are driven.
"The college's Active Travel Ambassadors had a great time planning the day and it was so much fun running all the activities," Ms Jones said.
"They were at school at 8am to prepare delicious fruit platters for all the pupils, so a big 'thank you' to Jason from Market Life for donating a large proportion of the fruit."
The helmet decorating competition was won by Tane in 001, Tui in 108, Oliver in 227, Sienna in 323, Sara in 414, Liam in 520 and Lucy in 632.
Pupils are encouraged to be active when coming to school, especially on Walking Wheeling Wednesdays.