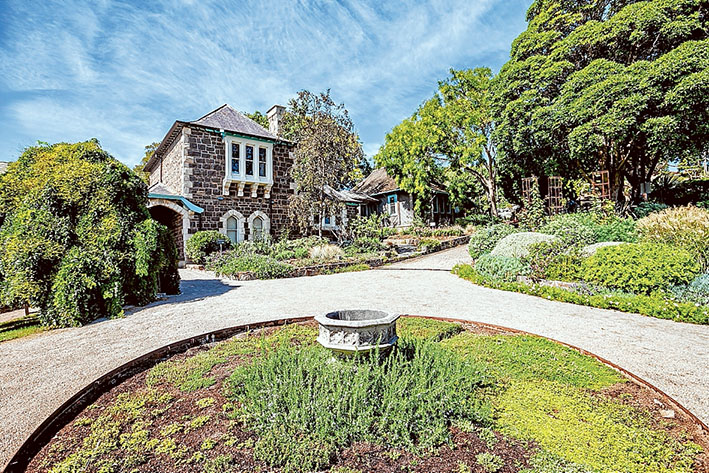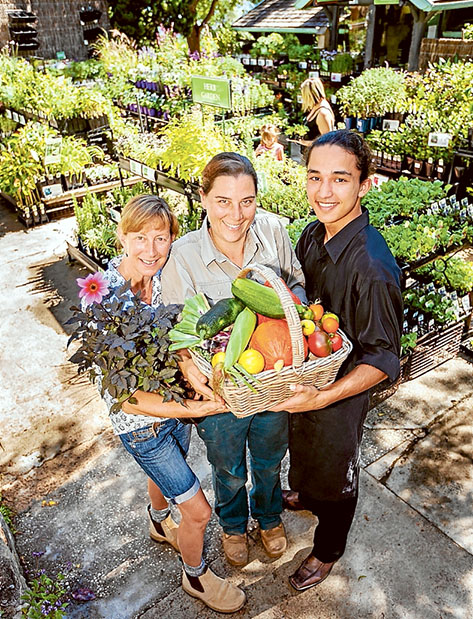 IT HAS been two years since fire destroyed the cafe at Heronswood in Dromana, but owners Clive and Penny Blazey and their team, are back in full swing with the first festival of the year this week.
The Heronswood Harvest Festival will celebrate the heirloom harvest at the home of the Diggers Club, acknowledged as one of Victoria's most beautiful gardens and elegant historical homes.
The festival will run over two days, 9am-5pm Saturday and Sunday, including free gardening workshops, garden tours and a tomato taste test.
"Visitors can enjoy a relaxing lunch on the pool lawn showcasing seasonal produce from our kitchen garden teamed with local wines, handcrafted beer and cider and local coffee too good to resist," education manager Talie Kenyon said. "We will be having local produce stalls with locally grown Ridge Estate olives, Springview Farm delicious preserves and cookies, Kate Macindoe nature-inspired handmade jewellery, Sara Dingwall beautiful hand-blown glass seed pendants and jewellery, and Little River terrariums to name a few. We also have local wines and beers."
Clive and Penny Blazey bought Heronswood in 1983, five years after starting the Diggers Club.
"Soon they had created the heirloom seeds and introduced them to Australian gardeners in 1991. They started the historic home, and used it as the family home and worked to preserve the history of the building," Ms Kenyon said.
They have gifted ownership of the garden company along with family-owned properties Heronswood and St Erth to the garden and environment trust that they established late in 2011.
"We established the Diggers Garden and Environment Trust to ensure that the work we've done over the past 34 years in preserving historic gardens and houses as well as the best garden traditions through education will continue forever," Clive Blazey said.
"The public's support has ensured that Diggers has succeeded and grown into Australia's largest gardening club. It's now time to make the transformation from a private family owned business into a not-for-profit garden charity somewhat like the National Trust, but firmly anchored in gardening, education and heritage buildings."
The Diggers Club was established by Blazey in 1978 with the view to supplying unusual plants and heirloom seeds by mail order to gardeners around Australia.
The Heronswood Harvest Festival, 9am-5pm Saturday 12 March and Sunday 13 March, 105 Latrobe Pde, Dromana. Call 5984 7321.
First published in the Southern Peninsula News – 8 March 2016