PROVINCIAL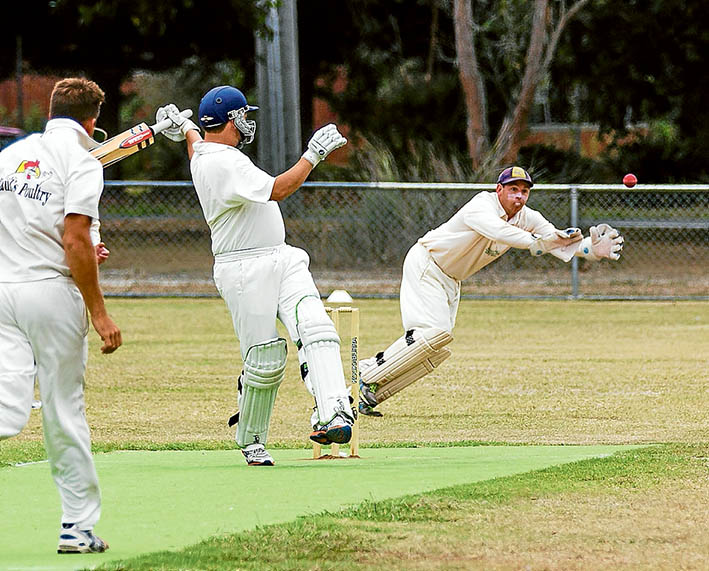 CRIB Point will play Peninsula Old Boys in the Provincial Grand Final after they won their respective semi-finals on the weekend.
Crib Point made light work of beating Baxter, winning the game six wickets down on Sunday.
Peninsula Old Boys knocked over Somerville, picking up the final wicket at 4.30pm on Sunday afternoon to advance to yet another big dance.
It was an impressive performance from the Old Boys, who were well led by 'old-timer' Jonny Forrest, who rescued the Old Boys with 58 on Saturday before taking 2/9 off a five over spell. It was that spell that saw Jack Barbour and Brad Rossborough removed within two balls of one another when both looked comfortable at the crease.
However, when they were sent packing, Somerville was in some strife at tea at 5/109.
Earlier in the innings, opening quick Adam Jones got the Old Boys going with quick wickets.
The Eagles felt they were in the contest at tea, however, Zac Fillipone removed Justin Allsop in the second over after tea and it was all downhill from there.
Somerville were bowled out for 150, chasing POB's 225.
At one stage in their innings, POB was 2/0 and 5/55, however, Will Crowder scored 24, Glenn Prendergast 23, Forrest 58 and Tom LaBrooy 40.
In the other semi-final Henry Dolphin scored a half century to set-up Crib Point's victory against Baxter.
Baxter scored 156 in 77.5 overs on Saturday with Todd Quinn top scoring with 36, Daniel Lanati scoring 32 and Ben Brittain 30. At one stage Baxter was 7/94.
Glenn Barclay and Brad Arnold snared three wickets each.
On Sunday, Baxter was short on bowlers and it showed with Crib Point easing to victory with plenty of overs to spare and four wickets in hand.
Grand Final
Crib Point and POB will face off in this weekend's grand final at RM Hooper Oval on Graydens Rd.
The Magpies hosted POB in round two in the first two day game of the season.
The Old Boys batted first and made 8/301 with Dylan O'Malley scoring 77, Matty Hyden 76 and Will Crowder 58.
In reply, the Magpies were bowled out in the 56th over for 108. Rob Hearn top scored for the Magpies with 30.
Tom Feldgen was the star for the Old Boys with 5/31 off 17 overs.