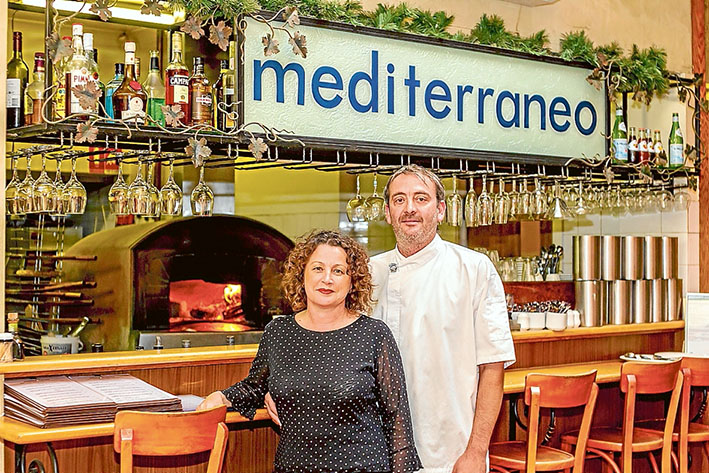 IT'S almost time to say "arrivederci" to popular Mornington restaurant Mediterraneo, which will close next month.
Owners Joanne and David Alesci say they are "tired and need a rest" after 14 years' at the Queen St site.
The pair took over David's father's restaurant serving Italian fare after training in city restaurants. They have been attentive dinner hosts Tuesday to Saturday ever since.
"We're a family restaurant that's been very well accepted here and we've never needed to advertise," Mrs Alesci said. "We've been blessed with loyal customers and staff members and want to say thank you to them."
Mrs Alesci said her family, which includes children John, Jessica and Grace, had no immediate plans: "We want to take a holiday, relax, and spend time with each other. Grace is excited that she'll have her mum around more."
The closing day is Saturday 2 April – and Mrs Alesci knows they will be flat out until then.
"The sign only went on the window today (Thursday) and we are already almost booked out," she said.
"A lot of people will be coming to say goodbye; there will be so many people that we'll miss."
The new owners will arrive with a new name and style.