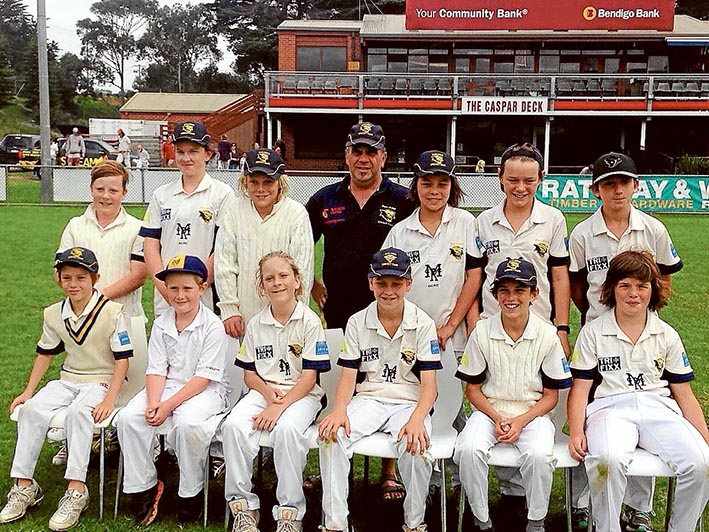 By Jason Banks
MAIN Ridge under-12 cricketers have won the premiership for the second year in a row.
Their bowling and fielding performance over the last weekend in February limited Sorrento's potent batting line-up to 122, with Will Jewell knocking up another 30 runs before retiring.
Main Ridge batsmen Louis Bisogni and Lochie Davies both retired on 30, setting up a thrilling last-over win.
Finn Emile-Brennan clipped one off his toes to force the winning single with his batting partner Amerlie Obrien scampering through to take the win.
The Main Ridge under-14s also won their grand final.
Under pressure from great fielding and tight-length bowling, opposition Dromana posted 109, with Jackson Brown making another 50 for the visitors in a display of patience and skill.
Harry Sullivan and Jesse Diniconatonio opened for Main Ridge and moved the score to 75 without loss in a fine display of batting, before Diniconatonio fell to a great ball.
Main Ridge skipper Charlie Banks partnered a faultless Sullivan in chasing down the remaining runs in the 27th over of a 40-over match. Sullivan scored 46 not out, Banks 16 not out, and Diniconatonio 42, taking Main Ridge to 1/112 and victory.