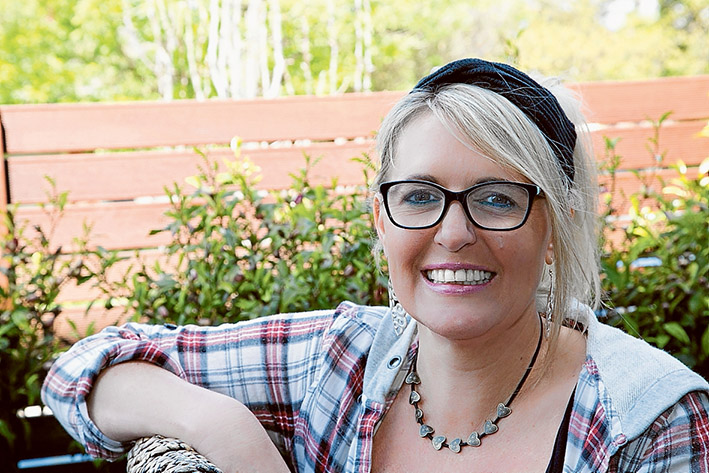 THE past five years have been a challenge for Kerrie Knight and her family.
As a mother of four teenagers she was always going to feel stressed, but these natural feelings paled into insignificance when the realisation dawned that her daughter, Indya, was an ice addict.
Although Indya's future is anything but certain, she has worked through two stints of extensive drug rehabilitation, and is now making a new life for herself in the Northern Territory.
Mrs Knight first spoke publicly at a forum held by Peninsula Voice and Mornington Peninsula Shire attended by 450 guests. The forum generated huge interest in the drug which is largely misunderstood.
"Family support is what has kept my daughter alive and our ultimate goal is to build a local support network to help families when things get tough. This is what was missing when I needed help," Mrs Knight, of Mornington, said.
"Drug addiction is an illness that requires long-term treatment – it is not a moral failing."
"Kerrie and Indya's story is very powerful but, unfortunately, not unique," Peninsula Voice chairperson Peter Orton said.
"Kerrie didn't choose to have an ice-addicted daughter. She has endured a tough challenge and, as a parent myself, I can't image how difficult the past five years has been for her and her family.
"What is particularly inspiring, though, is how Kerrie has responded. She has decided to do something about it. It is not dissimilar to the story of Rosie Batty taking up the fight for change on family violence."   
Mrs Knight said drug addiction was indiscriminate and had nothing to do with socio-economic conditions, education or background.
"Over the past five years Indya has overdosed five times and, based on my experience, she is lucky to still be alive," she said.
"What was lacking in our approach was the knowledge and skill to support her without enabling her addiction.
"Simply advising young people not to take drugs is not the answer: I believe family and community are the key elements to help deliver education, early intervention and harm minimisation."
Mrs Knight believes lack of a family support network is a "huge gap in the community".
"This would provide a chance to debrief and learn the vital skills of how to support our loved ones without enabling them to continue abusing or harming themselves," she said.
"The trauma of drug addiction has a ripple effect on family members; it does impact on their mental health.
"Unfortunately, because of the stigma attached to addiction, we don't feel comfortable talking about it. We fear judgment as a parent – and this has to change.
"We need more open conversation, not less."
Peninsula Voice has decided to continue education in the community and will support Mrs Knight in running a series of free addiction education sessions, in conjunction with the national Family Drug Support.
Indya features on the official breaktheice.nt.gov.au website advising communities on how they can combat ice addiction.
The Mornington Stepping Forward evening education sessions begin Monday 21 March.