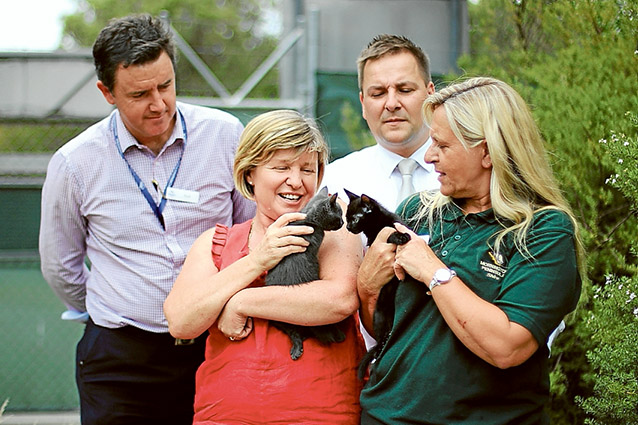 A CAMPAIGN to find new homes for lost cats is in full swing, with Mornington Peninsula Shire launching PURRfect Match at the animal shelter in Watts Rd.
"We are constantly looking for ways to increase pet adoption and, to this end, work closely with other animal management and adoption agencies like the RSPCA," Environment Protection manager David Dobroszczyk said.
"PURRfect Match is designed to find new homes for the many cats – around 700 – that find their way into our animal shelter each year."
Mr Dobroszczyk said the number had remained static in recent times, with most lost pets reunited with their owners through microchipping, and because of social media.
The shire has worked with the RSCPA and other animal welfare groups to boost pet adoption numbers. "Adopting a pet can be very rewarding for both you and your new pet," the RSPCA's Michelle Eeles said.
"Not only will you be providing it a safe and happy home, but in return, you gain a loving companion and a new member of your family."
To encourage people to take part, normal fees for adult cat adoption have been cut to $130. This includes registration, veterinary check, microchipping, vaccinations and desexing.
It is hoped the Purrfect Match campaign is as successful as the recent 'Hounds into Homes' adoption program.
Details: visit mornpen.vic.gov.au and follow the links to Adopt a Pet or PetRescue or call 1300 850 600 or 5950 1000 during business hours.