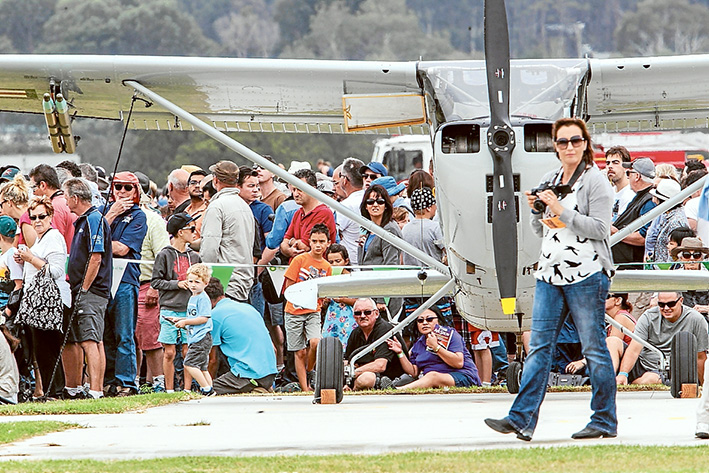 THEY may be noisy and, technically, outdated and slow, but there's no doubting the fascination of old warplanes.
Thousands of spectators flocked to Tyabb airfield on Sunday to watch a collection of "Winged Warriors" take to the sky in a display that's part showmanship (stunt planes blowing smoke) and part aeronautical genius.
However, while many of the planes at the Peninsula Aero Club's biennial event are privately owned, the RAAF sent down a modern C-17A Globemaster III which put on a dramatic display of low flying and a final flypast at 300 knots.
But it wasn't all eyes skyward all the time as there were plenty of planes available for inspection on the ground dated from the 1930s to the 1950s. Nearby was a display of classic cars of the same vintage.
[Best_Wordpress_Gallery id="17″ gal_title="Tyabb Air Show 2016″]