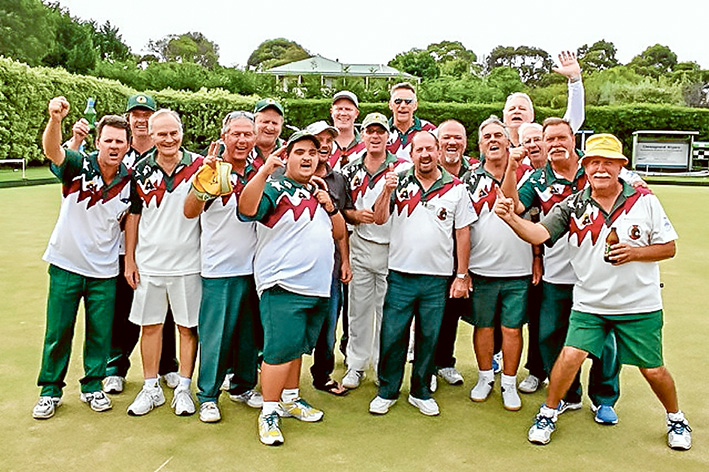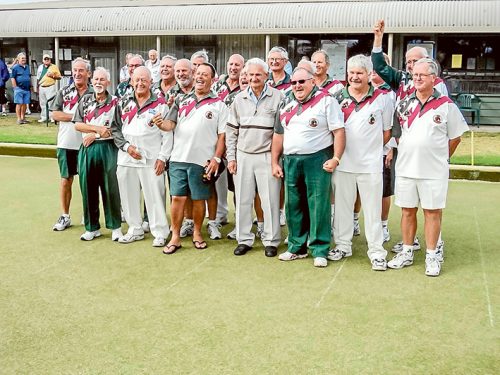 RYE Bowls Club has had another successful Pennant season with five of its six sides making the finals series of Saturday Pennant and the sixth one just missing out by finishing fifth.
The fours and the fives went down in the semi and elimination finals leaving the ones, twos and threes to bring home the bacon in the grand final.
So on Saturday 12 March, the third division defeated West Rosebud with a margin of 10 shots, at Rosebud Country Club Bowls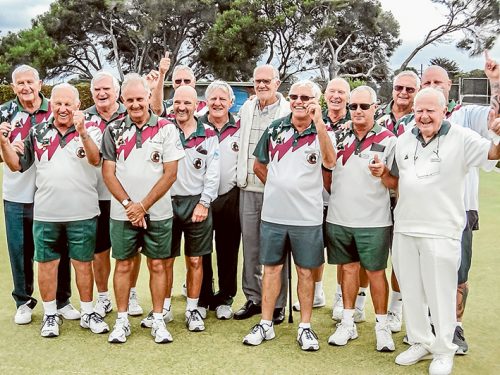 Club and the second division was too good for Village Glen Bowls Club at West Rosebud by a margin of 34 shots.
Much celebrating went into the night and talk of doing it all again next year.
But that's not all, the first division played their grand final on Sunday 13 March at Rosebud Country Club, defeating Rosebud by 31 shots and have made it two years in a row following last year's historic win – the first time in 56 years.
The firsts and seconds of Rye's Tuesday Pennant teams made the finals while the thirds came in fifth on the ladder.
Unfortunately, these two sides went down to Balnarring in the preliminary and semi-finals. Never mind, look out next year.
By Bruce Sowerbutts
Winners: Rye bowlers celebrate their wins on the green. The firsts, top, seconds, above right, and thirds, right.
First published in the Southern Peninsula News – 29 March 2016