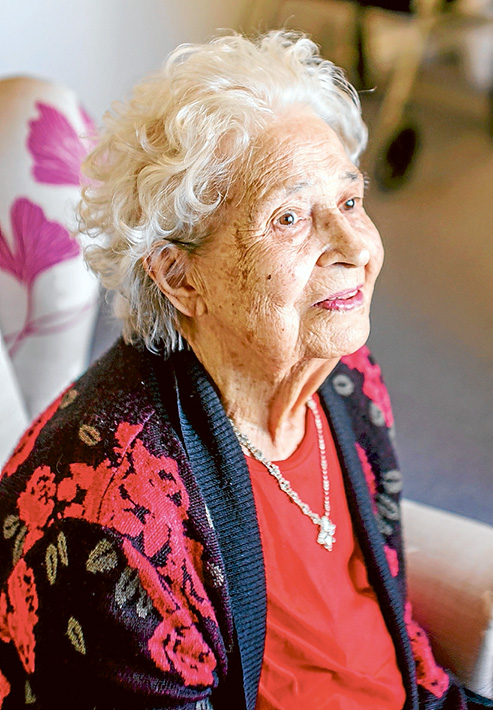 FOR eight decades the neon Skipping Girl Vinegar sign has delighted children and adults as it lights up the streets of inner city Melbourne, at Abbotsford.
The girl known as Little Audrey – the original Skipping Girl – lives at Sorrento.
Irene Barron, 94, was the model for what became Australia's first animated neon sign while working as a young artist for Neon Electric Signs.
"I was nearly 14 when I started there after winning a drawing competition. The prize was you got to work there," Mrs Barron said. "I was the smallest there and so they wanted someone to skip for them so they could see what the movement of the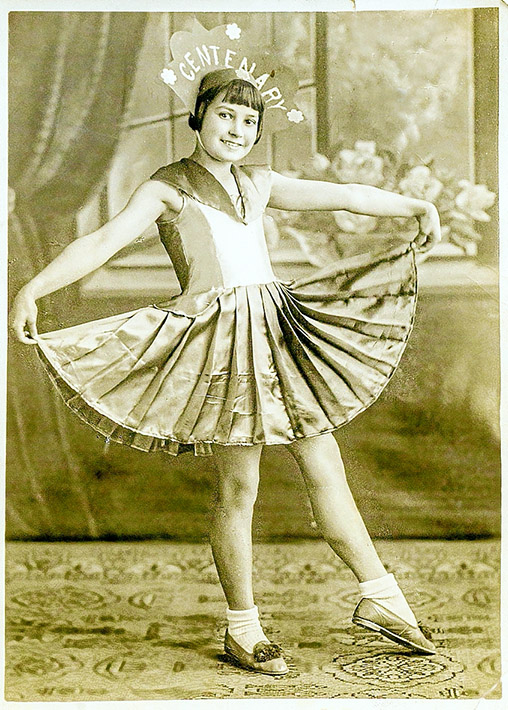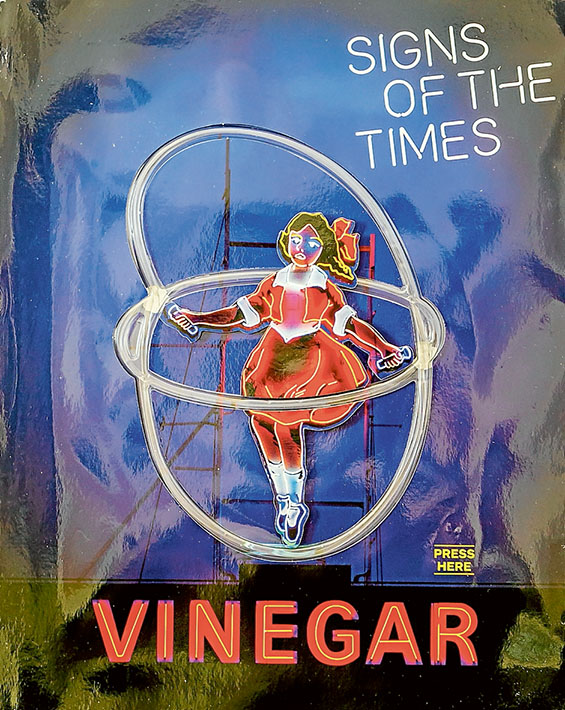 skipping rope was like and how my dress moved as well."
Mrs Barron remembers skipping for hours to help the other designers work out how the famous neon rope should move.
"My mum made a dress for me to wear so they could get the movements right, and we had to climb over it when we were working on it because it was so big. It took up a lot of room."
The original sign was erected over the Skipping Girl Vinegar factory in Abbotsford in 1936 before being moved to its present site at 651 Victoria St in the 1960s.
"I would get the train home every night and see the sign flashing from the carriage. I would look at it and think  'Wow that's me'," Mrs Barron said.
When the Skipping Girl Vinegar factory was moved in 1968 and the building was demolished by Whelan the Wrecker to make way for the MFB Building in Victoria St, Abbotsford, Little Audrey sat dormant for years in a panel beater's shop.
As fate would have it, a couple of years later she was discovered by another Melbourne icon, Barry Humphries. Soon public calls were heard for her restoration and by 1970; a new sign was made and restored in Victoria St 200 metres from the original site.
After being switched off in 1986 and again in 2001, the Skipping Girl sign was restored once again with thanks to AGL, the National Trust of Australia, the Heritage Council of Victoria and the Melbourne Restoration Fund. In her 75th year she was given solar power and now keeps on skipping brightly.
Although the last time Mrs Barron saw her was in the 1970s, the memory of her still burns bright as day.
First published in the Southern Peninsula News – 29 March 2016