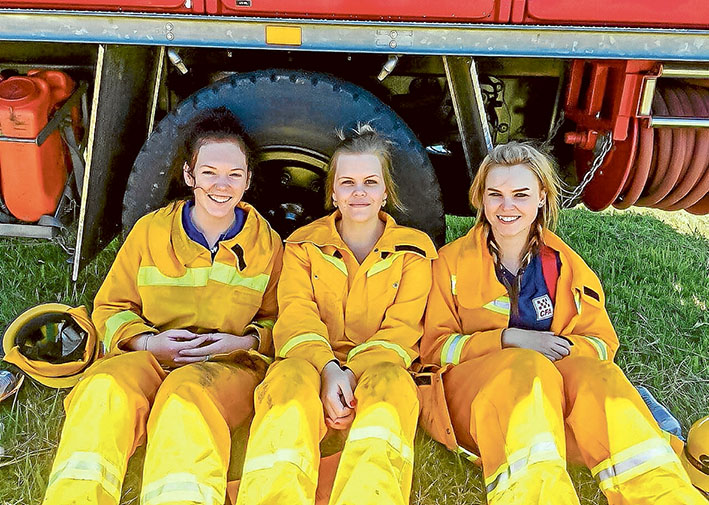 THE CFA volunteers' association believes diversity is vital to CFA and its work of protecting the community.
Volunteer Fire Brigades Victoria District 8 president Eric Collier says being a CFA volunteer is "about commitment, skills and professionalism".
"CFA brigades welcome volunteers of any gender, age or cultural background.  The one thing we all have in common is a commitment to serve our communities," Mr Collier said.
"CFA Brigades are from the community and for the community. We want our membership to be as diverse as the communities of which we are part.
"The jobs a volunteer can undertake are quite diverse. Volunteers operate at every level, from front line firefighter or community education roles, through to the most senior incident command roles, in specialist roles such as being a fire Investigator, emergency medical response, and in support roles handling things like administration, equipment maintenance, logistics and fundraising."
Mr Collier said involving more women had been "a particular success for CFA over the past generation".
"Women now make up more than 20 per cent of all CFA volunteers. Nearly 5000 women are front line firefighters and there are growing numbers of women in command roles such as brigade captain and group officer," he said.
"Female volunteers are part of the great volunteer resource that gives CFA its surge capacity – the ability to put thousands of trained, experienced firefighters into the field at short notice to deal with multiple major incidents across Victoria and interstate.  And they do this whilst maintaining the capacity to provide day to day emergency response in their local brigade areas."
The state's 60,000 volunteers are more than 97 per cent of CFA's workforce protecting 60 per cent of suburban Melbourne, regional cities and all of country Victoria.
To find out more about joining the CFA visit cfa.vic.gov.au or talk to a CFA volunteer.