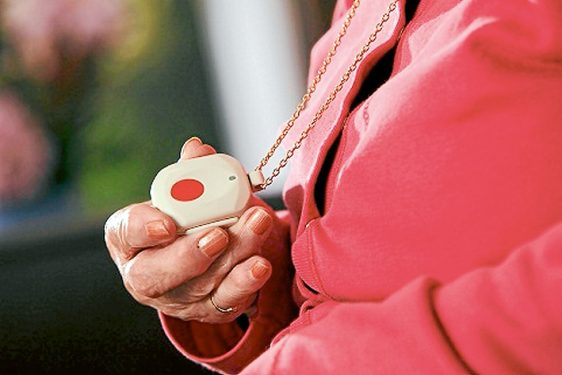 PENINSULA Health's clinical director of emergency medicine Dr Shyaman Menon knows timing is everything when it comes to medical emergencies.
Many elderly Mornington Peninsula residents use a personal pendant alarm and emergency button to call for immediate care if they are in medical trouble.
Until now, the personal alarm pendant has been limited to use at home, operating through an extra socket to an existing phone line.
But this is set to change with a new alarm pendant designed to work anywhere – in the supermarket, at the park, even on the golf course.
"This is an outstanding technological development which could potentially revolutionise healthcare, particularly in the elderly," Dr Menon said.
"The fact that a personal alarm system is being trialled to operate in any location has the potential to reduce the time from symptom onset to hospital presentation for a broad range of medical conditions."
Peninsula Health's clinical director of aged care medicine Dr Peter Lynch said falls, faints and "collapsing attacks" posed a major problem for the elderly.
"Injuries sustained during a fall or faint could jeopardise a person's well-being and level of function," Dr Lynch said.
"A fall or faint may lead to fractures, lacerations, internal bleeding, all requiring increased health care," Dr Lynch said.
"While a personal alarm system can't prevent a fall, it can ensure the patient is urgently given the emergency response and treatment they need."
The pendant will operate anywhere if the user has an android phone connected to Bluetooth. It can be worn around the neck or on a watch band.
The new technology will be trialled by 100 clients this month.
"We eagerly await the results of this initial pilot study but the potential for this technology is huge," Dr Menon said.
First published in the Southern Peninsula News – 5 April 2016